Behind the oli hoi: A parting chant for Kohala, Hawaii Island
At the close of each Merrie Monarch performance, dancers perform a parting chant as they exit the stage. Kohala's renowned Lim family shares the meaning behind their family's chant.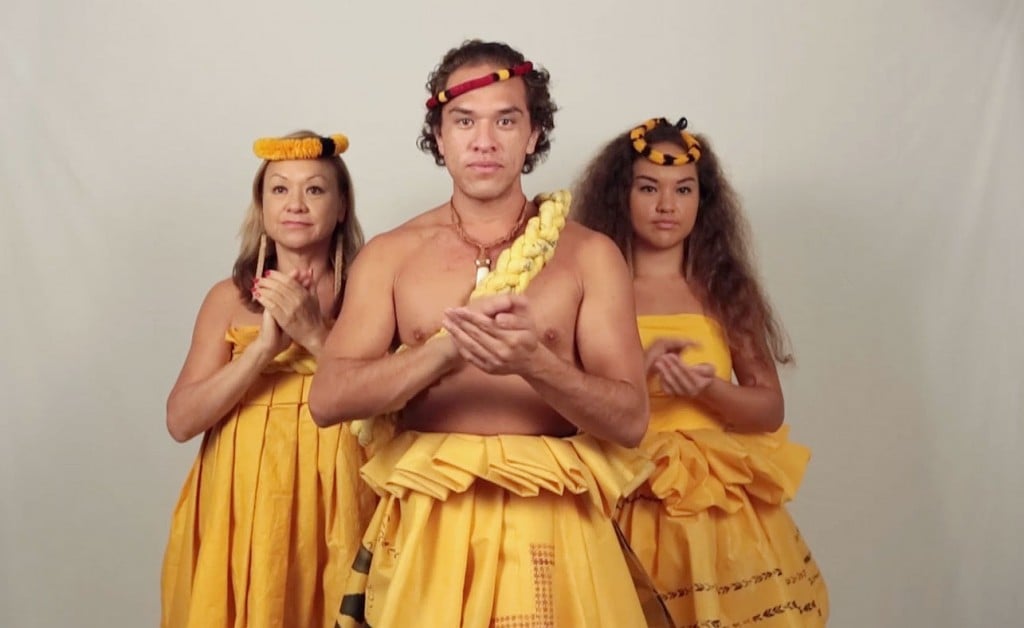 One of the best-known families in Hawaii, the Lim ohana (family), is a talented force to behold. They include the musical group The Lim Family and hula practitioners leading an award-winning halau hula (hula group).
"When we travel homeward, we are greeted by the two significant puu (hills) of our wahi pana (storied places), Pili and Kalahikola. Once we leave the loftiness of the mountains, the breezes of Kohala embrace us—it's a familiar feeling of comfort," kumu hula (hula teacher) Nani Lim Yap says. As a tribute to her father and his urging to "remember where you came from," this heartfelt family chant was penned.
Joined by Nani's children, Carrington Manaola Yap and Asialynn Yap, the Lims perform this oli hoi (parting chant), calling to mind the profound beauty of Kohala on the Big Island.
E ho'i ke aloha i ke kulāiwi
Ka 'āina ka makani olu 'o Kohala
Kū i ka la'i o Pili me Kalāhikiola
E kolu pua wili ia me ke aloha
No nā pua nā lei nā mamo la ea.
Love returns to our homeland
Land of the pleasant Kohala breezes
Pili and Kalāhikiola stands peacefully in the calm
The three blossoms woven with love
For our children, our 'ohana and our kūpuna.
---
The original version of this story ran in the April 2015 issue of former sister publication, MANA Magazine. For more stories from MANA Magazine, purchase the MANA book by visiting welivemana.com and use promo code MANAHIMAG to receive 30 percent off the retail price.