"Best of Hawaii" 2009: Our favorite Hawaii places to shop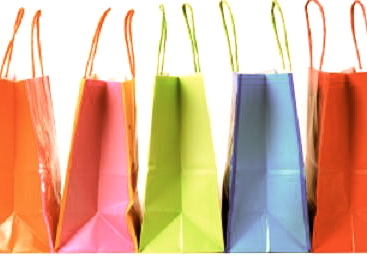 HAWAII Magazine's annual "Best of Hawaii" issue is out!
As always, you'll find it full of tips and suggestions for finding the best of just about everything in the Islands—all of this advice straight from our well-informed HAWAII reader ohana and our own editorial staff.
We're sharing a few of our "Best of Hawaii" lists here on HawaiiMagazine.com, such as this one featuring our picks for favorite Hawaii road trips. Now it's time for some shopping.
We asked Kathryn Drury Wagner, author of The Ultimate Guide to Shopping on Oahu and executive editor of our sister publication HONOLULU Magazine, to share a few of the hippest shopping spots in the Islands with HAWAII Magazine readers.
You'll find her selections for shopping on Oahu, Maui, Kauai and the Big Island of Hawaii on the page ahead, and a list of our reader favorites on the final page.
Take us shopping, Kathryn!
Oahu
If you want to shop where the local hipsters go, check out The Butik (1067 Kapiolani Blvd., Suite A-3, Honolulu, 808-593-4484, www.thebutik.com). One of the owners, Lan Chung, is behind the label Fighting Eel, one of the hottest brands to ever come out of Hawaii. The Butik always has Fighting Eel's latest, and also carries women's clothing from other Hawaii designers, such as Allison Izu's denim line for petites. The clothing is all warm-weather appropriate, and prices are reasonable—around $40 to $200.
Maui
If an ocean breeze became a fashion designer and opened a store in trendy Paia, it would be the Tamara Catz boutique (83 Hana Highway, Paia, 808-579-9184, www.tamaracatz.com). Catz is an Argentine ex-pat who married a champion windsurfer and settled on Maui. We'd be seafoam green with envy, if she weren't bringing such spot-on style to the island. Her work has been featured in Lucky, Vogue and US Weekly. Shop at her store for floaty, flattering tops and skirts, as well as lightweight dresses. Brides-to-be, take note: She has a bridal line perfect for beach weddings.
Kauai
Historic Hanalei, on the North Shore of Kauai, has a surprisingly robust boutique scene. The colorful shop, Yellowfish Trading Co. (5-5161 Kuhio Highway, Hanalei, 808-826-1227), has vintage fabrics, décor and home furnishings, and, for the guys, vintage aloha shirts from the 1920s to 1970s. Owner Gritt Benton says that antique vases are especially popular with her customers, because tropical flowers look great in them. Prices at Yellowfish range from $3 for a wooden and shell bracelet, to thousands for a vintage hula doll lamp.
Big Island of Hawaii
If you're looking for a hidden gem—literally—head to Fabulous (73-5568 Maiau St, Suite 4, Kailua-Kona, 808-326-2322). True, it's in a light-industrial area, but don't let that throw you. Inside, you'll find estate jewelry, costume jewelry, women's clothing, men's silk shirts, locally made pottery. "We also have Chinese antiques, Thai imports, beads and Hawaiiana," says the store's Sandy Sater. A good place to hunt for a one-of-a-kind treasure.
HAWAII Magazine Readers' Picks: Favorite Places to Shop
Oahu
Ala Moana Center (pictured, right), 1450 Ala Moana Blvd. Honolulu, (808) 955-9517.
Maui
Whalers Village, 2435 Kaanapali Parkway, Lahaina, (808) 661-4567.
Kauai
Coconut Market Place, 484 Kuhio Highway, Kapaa, (808) 822-3641.
Big Island of Hawaii
King's Shops at Waikoloa Village, 69-250 Waikoloa Beach Drive, Waikoloa, (808) 886-8811.