Big Island Candies Launches New Hawaiian Salt Cookies Created by the Martha Stewart of Japan
Japanese cookbook author and TV host Harumi Kurihara helped develop the recipe using one of her favorite Island ingredients.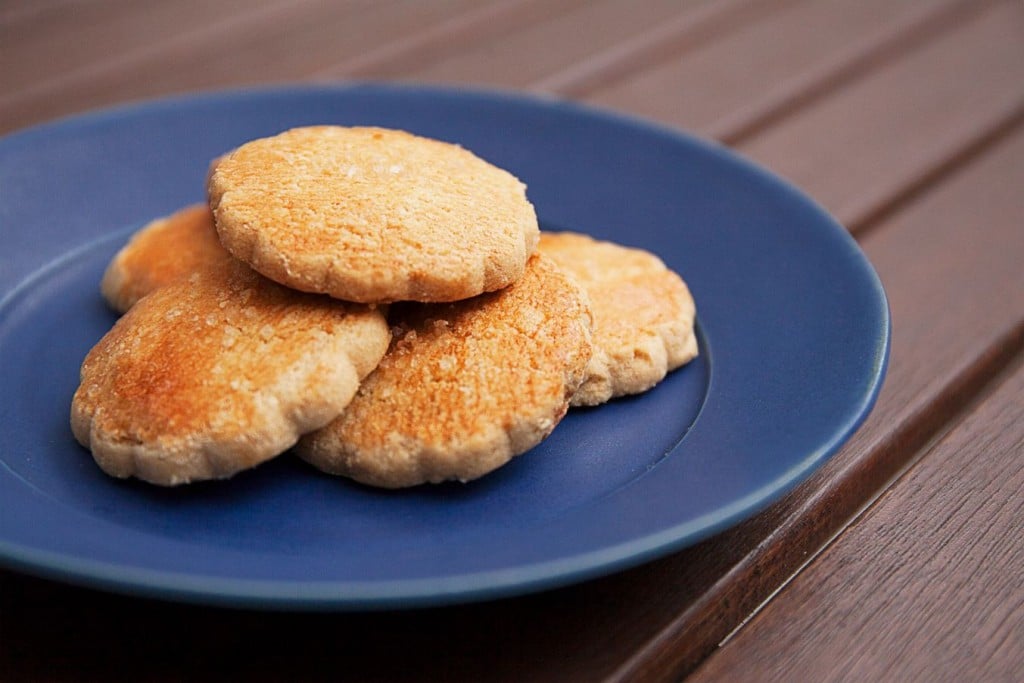 If you haven't heard of Harumi Kurihara, you might want to Google her.
Now in her 70s, she is one of Japan's most famous home cooks, hosting a popular cooking show on TV (in her own kitchen) and has published more than 125 books and magazines and more than 4,000 original recipes. Hence her nickname: The Martha Stewart of Japan.
Kurihara, who has participated in the Hawaii Food & Wine Festival, collaborated with Hilo-based Big Island Candies to develop a cookie recipe using one of her favorite island ingredients: Hawaiian sea salt.
Harumi's Hawaiian Salt Cookies ($18.95 for a dozen) will be available at Big Island Candies' shop at Ala Moana Center in Honolulu starting on May 10—just in time for Mother's Day. (If you're in town then, Kurihara will be greeting fans that day from 5 to 7 p.m.) The Hilo store will start selling the cookies on May 11.