Big Island mayor signs bill to ban plastic bags at store, restaurant checkouts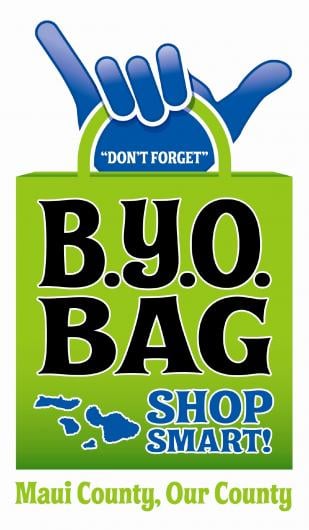 In an effort to reduce litter and threats to marine life, the Big Island is gearing up for a ban on plastic shopping bags. The green-minded move follows plastic-bag bans already in effect on Maui, Kauai, Molokai and Lanai.
Big Island Mayor Billy Kenoi signed a bill this week that will eventually ban stores from giving out plastic shopping bags. According to the law, which goes into effect next year, starting in January 2014 stores will not be allowed to offer plastic bags to customers.
Plastic-bag bans on Maui, Kauai, Molokai and Lanai took effect last January. At that time, businesses were encouraged to provide environmentally friendly alternatives and shoppers were expected to bring reusable bags with them to checkout counters. The laws were approved by the Maui County Council (Maui County includes Molokai and Lanai) and Kauai County Council in August 2008 and in October 2009, respectively.
Here are some more details.
• Maui County — Businesses, including restaurants, are required to provide recyclable paper or reusable bags for sale or at no charge. Business owners who provide non-biodegradable bags to customers at checkouts may be fined $500 per day.
• Kauai County — Commercial businesses, including restaurants and takeout eateries, are now required to use recyclable paper bags and biodegradable bags. Businesses that use plastic bags face a $250 per day.
There are some exceptions, though. Thin plastic bags are still available at businesses selling raw meat, poultry, produce and bulk items such as granola and flour. Also, plastic bags used to protect garments are allowed at dry-cleaners. For more information about the Maui and Kauai county bans, click here and here.
The Big Island's County Council, which passed the ban proposal in December, will hold public hearings as it drafts its own administrative rules and penalties.
On Oahu, where the most of the state's residents live, a similar proposal is expected to go before the Honolulu County officials this year.
For additional information about the environmental dangers posed by plastic bags, check out the Rise Above Plastics program organized by the Oahu Chapter of the Surfriders Foundation.