Big Island of Hawaii's Mauna Lani Bay Hotel closing for renovations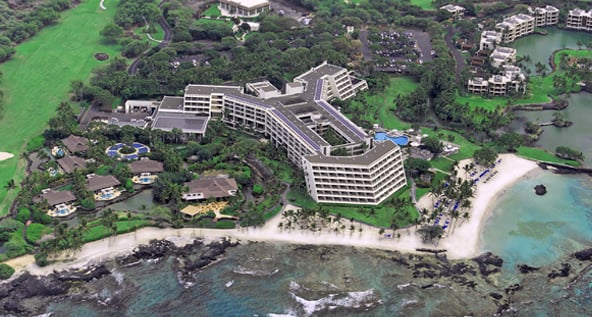 The Mauna Lani Bay Hotel and Bungalows is shutting its doors … temporarily.
The popular luxe resort—situated on the Big Island of Hawaii's Kohala Coast—will be closed from September 1 to October 31, as small renovations are done on public spaces and its 343 guest rooms. The hotel is referring to it as a "refreshment" of rooms and facilities. The resort's award-winning CanoeHouse and other restaurants will also be closed.
A small remodel is welcome news, but why shut down the entire resort to accomplish it?
Some hotels often offer discounted rooms in the wake of construction. The Mauna Lani has long opted to do things differently, so as not to compromise its guest experience with the noise and mess of ongoing construction.
Plus, an empty hotel means a faster remodel. Reservations are already being taken for stays beginning November 1, just in time for the winter travel season. For more information, click here or call (800) 367-2323.
"We'll make more mess, but do it quicker," says Mauna Lani communications manager Susan Bredo.
The other resort on the Mauna Lani property, The Fairmont Orchid at Mauna Lani, will remain open. As will the Mauna Lani Hotel's two award-winning golf courses.
We'll keep you posted as more news on the Mauna Lani "refreshment" develops.