Big Island restaurant round up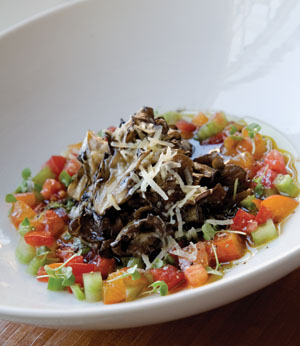 Driving the Big Island on your Hawaii vacation? With more than 250 miles of cruising to do, you'll need to eat good.

For his dining column in this month's issue of sister publication Honolulu, HAWAII Magazine's own John Heckathorn makes sure you're sated with a round-up of Big Island restaurant reviews.

A chef's menu loaded with Big Island cultivated meats and produce at Merriman's Restaurant in Kamuela. Ahi poke and grass-fed ribeye at Hilo Bay Café. Ostrich and antelope on the slope of an active volcano at Kilauea Lodge and Restaurant. "Angry Lobster" at Jackie Rey's Ohana Grill in Kailua-Kona.

Our J. Heck ate well—no doggie bags brought back to Oahu for our always-famished editorial staff on this trip.

Check out John's Big Island restaurant reviews here, and tell us about your favorite restaurant on the island below.