Big Island's 20th annual Waimea cherry blossom fest celebrates Hawaii-Japan ties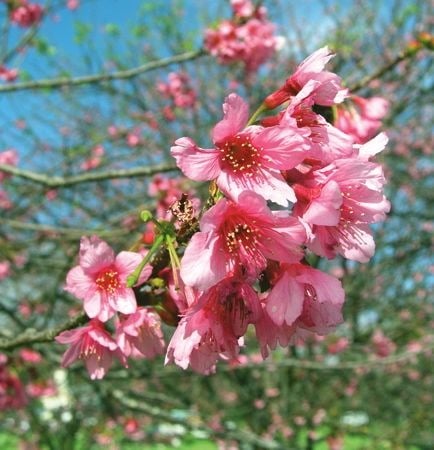 The Big Island's annual Waimea Cherry Blossom Heritage Festival marks the blooming of the area's historic cherry trees with a Japanese tradition called hanami, which translates as "cherry blossom viewing party."
After enduring a seasonal winter chill, the 60-year-old cherry trees in the upcountry area east of the Kohala Coast typically bloom in February. The 20th annual Waimea Cherry Blossom Heritage Festival, slated for 9 a.m. to 3 p.m. on Sat., Feb. 2 at various sites in the Waimea area.
Festivities will include multi-cultural performing arts, such as taiko drumming; hands-on demonstrations, such as a Japanese tea ceremony and mochi tsuki pounding; artwork displays, such as a Hawaiian quilt show; and booths featuring more than 100 crafters and a variety of food selections.
For additional information about the festival, click here.