Billy Kemper and Paige Alms Win 2019 Jaws Big Wave Championships
After a day of epic waves and heavy wipeouts, local big-wave chargers Billy Kemper and Paige Alms came out on top.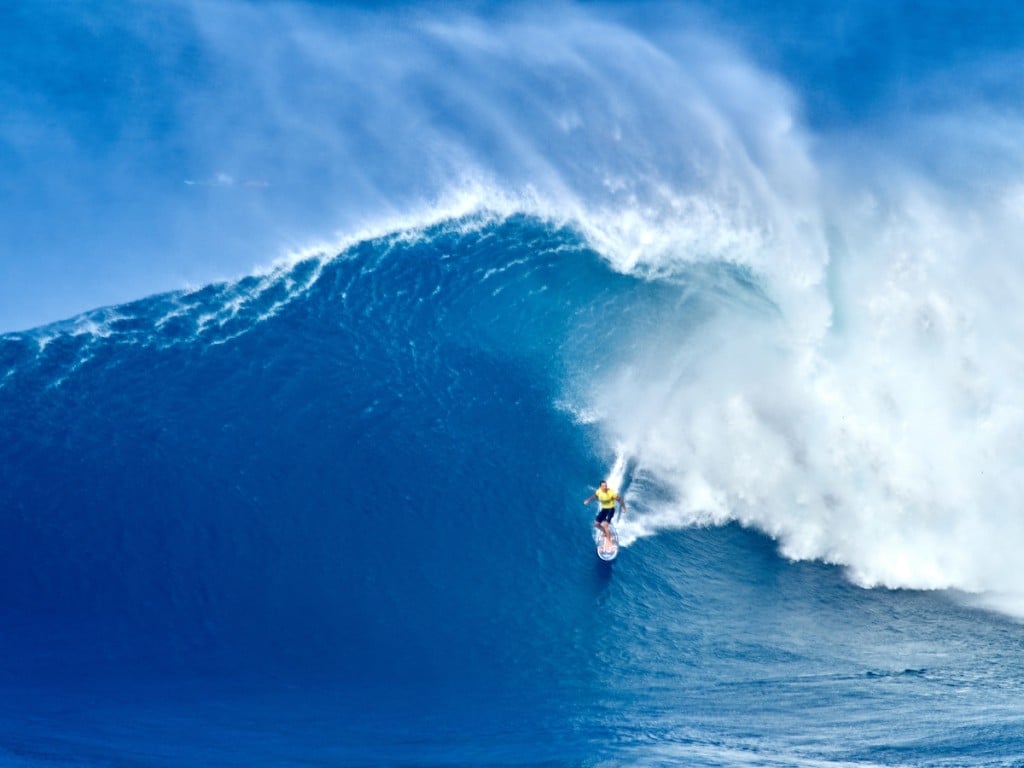 On Dec. 12, the coveted 2019 Jaws Big Wave Championships went off, with 35 to 45-foot waves rolling into Maui's premier big wave surf spot, Peahi, aka Jaws.
It's on days like today that the world's best big wave chargers enter the lineup to compete in the annual Jaws Big Wave Championships. And from the rugged troupe of male and female surfers, like Nathan Florence, who was finding house-sized barrels all day long, and Australian Russell Bierke who started the day dropping into one of the day's best waves, Billy Kemper and Paige Alms emerged as the victors.
Kemper was a standout the entire competition, sitting deeper than the rest of his fellow competitors and picking off some of the day's biggest waves. He clinched his fourth Jaws title by paddling out into the final men's heat of the day and bagging one of the biggest stand-up tubes in the event's history. Alms won her third title at the event in a similar fashion, catching a sizable wave in the women's final heat and almost completing the ride, before being blown off of her board by the avalanche of white water behind her.
If you want to watch the full heats, head on over to World Surf League's website to see the action for yourself.