Bishop Museum to reopen renovated Pacific Hall with daylong celebration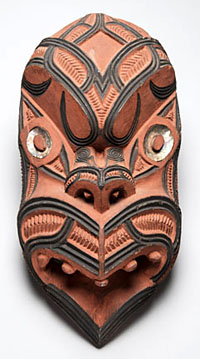 After a three-year, multimillion-dollar renovation and restoration, the Pacific Hall at Bernice Pauahi Bishop Museum is ready to re-open to the public on Sat., Sept. 21 with a daylong celebration on the Oahu museum's grounds.
The newly-named Pacific Hall—formerly called Polynesian Hall—houses one of the world's best Pacific culture collections. Displays and artifacts within the hall explore Pacific Islander origins and cultures and migrations of those cultures over the Pacific Ocean spanning more than 6,000 years. The hall's name change reflects the broader story of its exhibits, which extend beyond Polynesia and explore the connection between cultures across the Pacific Islands.
Pacific Hall's grand re-opening happens from 9 a.m. to 9 p.m., Sat., Sept. 21. The event will be free and open to the public, featuring live dance and music performances, storytelling, poetry reading, lectures and film presentations. (Check out the day's schedule of events below.)
Some key ancient and modern artifacts on display in the newly renovated Pacific hall were gathered over the last century from locales including Tahiti, Samoa, Tonga, Fiji, the Cook Islands, Marquesas, Taiwan and China. One of Pacific Hall's first installations, which arrived earlier this year during reconstruction, was a Fijian fishing canoe from Fulunga Island in Southern Fiji. Following months of careful restoration, the canoe has been hoisted to the center atrium overlooking the two-story hall (photo below).
John Koon, a master mariner and marine surveyor and rigger, obtained the well-worn canoe from a family in Fulunga, exchanging a 36-inch chainsaw, 120 pounds of bronze screws and other hardware for it. Koon had it shipped to Kaua'i, where he restored it back to its original look.
The completion of Pacific Hall's renovation arrives four years after a major overhaul of Hawaiian Hall, the Bishop Museum's 120-year-old main exhibit space. That renovation spanned three years and cost $16 million. Built in 1889, the year the Bishop Museum was founded, Hawaiian Hall is the musuem complex's first and oldest building and remains one of its most popular exhibition spaces.
Bishop Museum's Sept. 21 grand re-opening of Pacific Hall schedule of events:
9:30 a.m.
• Public Opening Ceremony, on the 
Gallery Lawn
11 a.m.
• "Kau Moana, Peoples of the Ocean Deep," a
 Tongan storytelling with Emil Wolfgramm, in the Castle Memorial Building
Noon
• "The Settlement of the Pacific and Hawaiian Origins," a lecture and book signing of A Shark Going Inland is My Chief by
 author Patrick Vinton Kirch, in the Castle Memorial Building
• Te Reinga, a 
collaborative dance performance featuring Maori choreographer Jack Gray, on the
 Great Lawn
1 p.m.
• "Reviving Traditional Marshallese Weaving," with 
Irene Taafaki, 
in the Castle Memorial Building
• Songs of Tonga 
Choir of First United Methodist Church, on the 
Great Lawn

2 p.m.
• "Anuu Nuu Ka Ike," creation of a community mural and a lecture by Meleanna Meyer and Halau Paheona, in the Castle Memorial Building
• Te Lumanaki o Tokelau, a dance performance
on the Great Lawn
3 p.m.
• "The Role of Women in Oceania," a 
lecture by Luafata Simanu-Klutz,
 in the Castle Memorial Building
4 p.m.
• There Once Was an Island (Taku'u), a film presentation
 sponsored by Pacific Islanders in Communication, 
in the Castle Memorial Building
6 p.m.
• Pacifika poetry
 readings by Pacific artists, 
in the Castle Memorial Building
• Te Vai Ura Nui
Tahitian dance performance,
 on the Great Lawn
7 p.m.
• The Land of Eb (Marshall Islands), a film presentation followed by a Q&A, in the Castle Memorial Building
• Taimane, an
evening ukulele concert, 
on the Great Lawn
Closing Program
• Music and dance performances by
 Aaron Sala and Jack Gray
For additional information about Bishop Museum's Pacific Hall reopening event, click here.