Boy in original Hawaii Five-O opening credits went on to distinguished career as waterman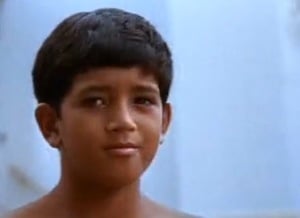 Opening credits for the original Hawaii Five-O television show last only about one minute. As the fast-paced theme music starts, a big wave rolls toward shore. Next: several quick glimpses of Oahu landmarks, cast members and a beautiful Hawaii model dashing along a sparkling shoreline.
If you watch carefully, about halfway through the credits, one more face appears for just one or two seconds. That's Mel Kinney at age 13 (pictured, right).
According to news reports, Kinney was in the Kapiolani Park area and headed to a nearby beach one day in 1968 when he spotted a man filming a car that was zipping around the park. When Kinney lingered to watch, the cameraman asked the boy if he could film him, too. The Kinney agreed, and the man reportedly paid him $5 for his very short film debut. (Click on the image at the bottom of this page to see Kinney in the TV police procedural drama's opening credits.)

The Hawaii resident went on to become a big-wave surfer and competed in the Quiksilver in Memory of Eddie Aikau surfing contest, the world's most prestigious big-wave invitational event. (The one-day competition is held on Oahu's North Shore only when wave heights consistently exceed a 20 feet. Since its start 27 years ago, the contest has been staged eight times.)
Kinney was also one of the original members of Hokulea crew. In 1976, without using modern navigational instruments, the crew sailed from Tahiti to Hawaii in a double-hulled Hawaiian voyaging canoe. Construction of the canoe and its inaugural voyage were celebrated as part of the Hawaiian Renaissance — a revival of long-suppressed and neglected cultural identity expressed in music, language, hula and voyaging canoes, which got under way in the 1970s.
While Kinney's Hawaii Five-O screen time was reportedly too brief to bring him residual pay, for many years he crossed paths with people who recognized his face. Kinney died this week on Oahu after suffering a heart attack. He was 57.
Hawaii Five-O aired for 12 seasons, 1968 to 1980. Click on the image below to see the show's opening credits.