Boys & Girls Club of Hawaii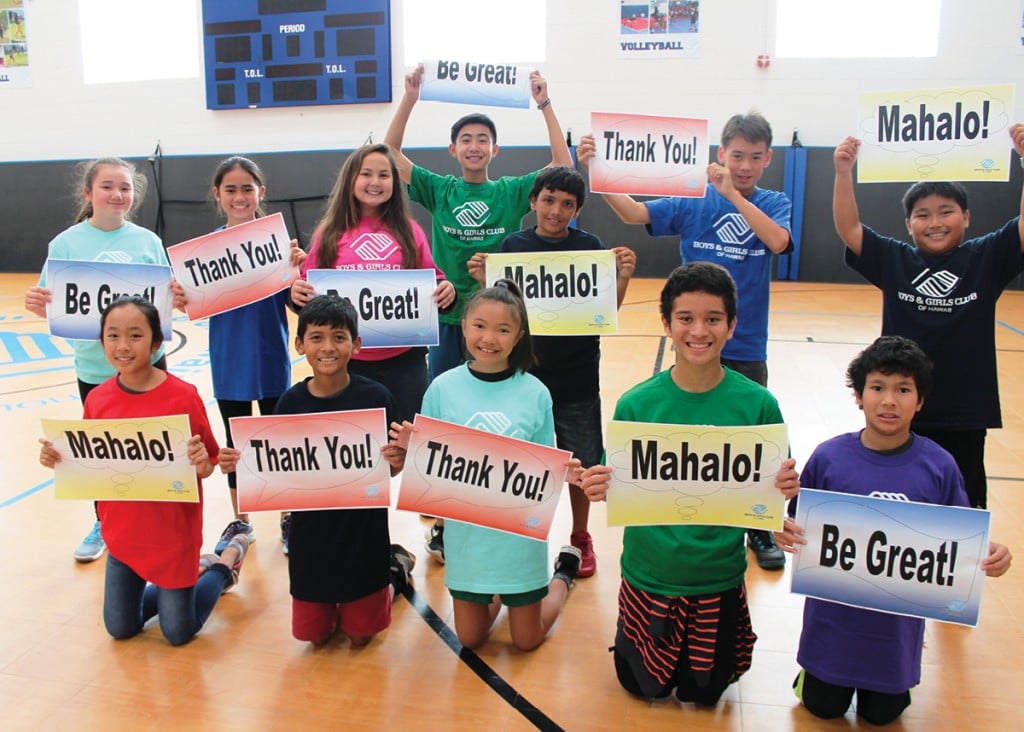 MISSION
To enable all young people, especially those who need us most, to reach their full potential as productive, caring, responsible citizens.
KEY SERVICES PROVIDED
All 8 of our Clubhouses—Oahu: Ewa Beach, Kailua, Nanakuli, Waianae, Spalding (Honolulu); Kauai: Lihue, Kapaa, West Kauai—provide a safe, positive place for kids.
Our kids feel welcome regardless of their circumstances. In 2017, over 15,000 kids between the ages of 7 and 17 connected with positive role models including staff, coaches, volunteers and other youth. We all join together to show these kids that someone cares and wants them to realize their full potential for a greater future.
Academic Success
We prepare kids and teens for high school graduation, college and careers by building the skills needed to succeed in today's globally competitive workforce.
Good Character & Citizenship
We teach kids and teens how to be responsible, engaged citizens and innovative, resilient leaders through mentorship, accountability and modeling good behavior.
Healthy Lifestyles
We are committed to helping kids and teens build healthy habits for life by making sure they're active, engaged and able to make healthy decisions.
EVENTS AND OPPORTUNITIES
Organization Wide Fundraisers
Clubhouse Fundraisers
Corporate Sponsorship & Giving
Government; Private; Foundation Grants
Individual & Major Gifts
To make a donation – visit www.bgch.com or call 808-949-4203
LEADERSHIP
EXECUTIVES
Tim Motts, President & CEO
Walter Guild, Chairman
Todd Apo, Vice Chair
Corporate Board (Other)
Danielle Aiu
Michelle Nalei Akina
Philana Bouvier
Scott Choi
Mark Cochrane
Forest Frizzell
Candes Meijide Gentry
Art Gladstone
Damon Gray
Gordon (Chip) Hammond
Chris Hause
Peter Hirano
David Hudson
Zona Jones
John Katahira
Tony Koyamatsu
Robert Kurisu
Nikki Moreno
Bruce Nakaoka
Daniel Nishikawa
Nathan Okubo
Nancy Pace
Bonnie Pang
Jeff Pauker
Billy Pieper
Steve Rodolfich
Crystal Rose
Cindy Sakai
Michael Taylor
Michael Town
Donna Yano
Brian Yoshii
Darcie Yukimura
Boys & Girls Club of Hawaii
www.bgch.com
808-949-4203
Facebook & Instagram: @bgch808