Celebration of the Arts Festival slated for this weekend on Maui's northwest shoreline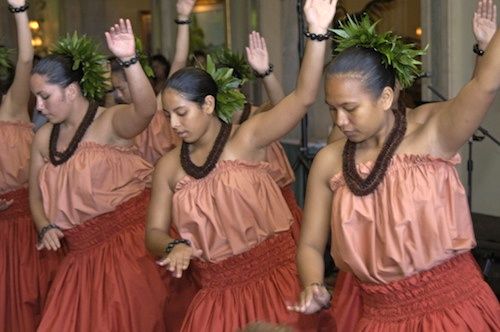 The 20th annual Celebration of the Arts Festival, which invites attendees to experience "Hawaiian heart and soul," is slated to get under way on Fri., April 6 at the Ritz-Carlton, Kapalua on Maui's northwest shoreline.
Opening ceremonies for the two-day event will include traditional oli (chants) from Hawaiian practitioners while music and hula will be continuous throughout the weekend. Festivalgoers — both Hawaii residents and visitors — may take part in hands-on art workshops, demonstrations, films, cultural panels, music and dance events scheduled between10 a.m. and 5 p.m. on Friday and on Sat., April 7.
The interactive offerings range from opportunities to make your own traditional and contemporary art keepsakes to designing your own jewelry with Hawaii's treasured with Niihau shells. Among the activities slated for children is "The Rainbow Within You," which will feature renowned Hawaii music entertainer and festival co-founder Henry Kapono encouraging children to contribute to a mural titled A Beautiful Hawaiian Day.
There will also be Hawaii-focused talks, such as The Evolution of the Canoe, given by watermen Kimokeo Kapahulehua and Iokepa Naeole; and The History & Responsibilities of The Royal Hawaiian Guard, presented by Paulo Feafine, the executive director of The Royal Hawaiian Guard. Click here to check out the full events schedule.
Among the festival's highlights is the Celebration Luau and Show, set for Saturday night, featuring foods of traditional Hawaii and the contemporary cuisine. On both nights, a Celebration After-Hours Party will be held in the hotel lobby's Alaloa Lounge, with no cover charge from 9 p.m. to 12 a.m. In addition, there a Celebration Easter Brunch is set for Sunday, 10 a.m. to 3 p.m.
For more information about the festival, click here.