Channeling the aloha spirit globally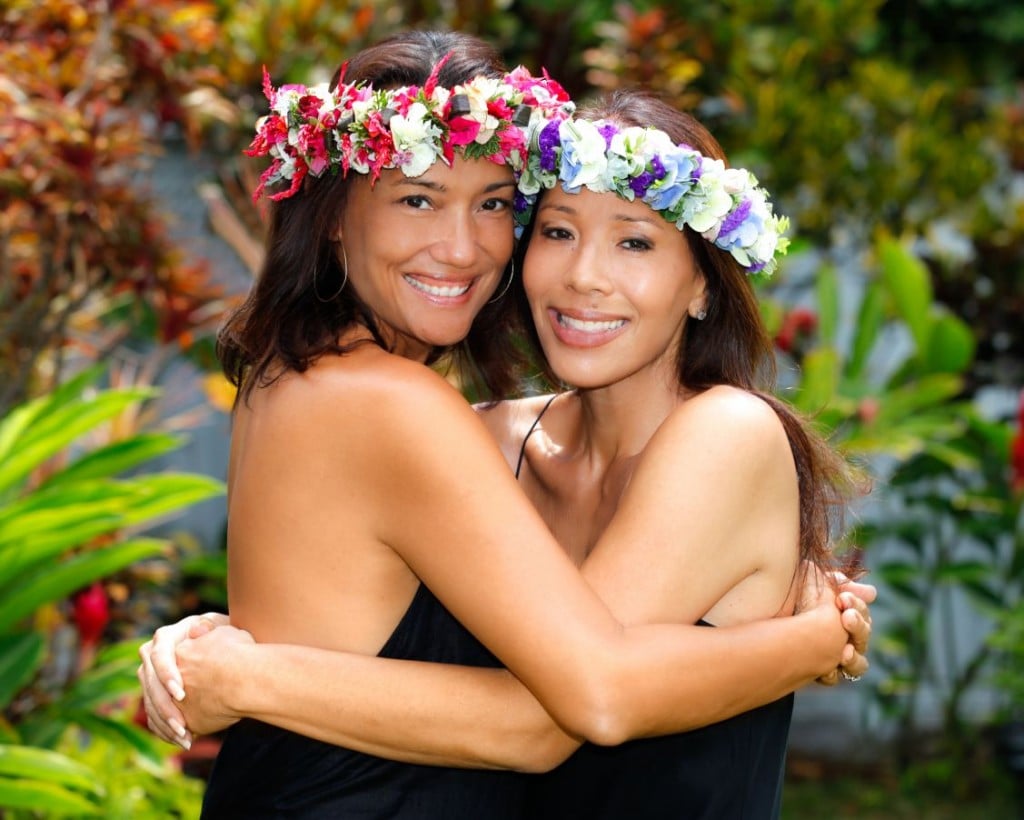 Co-created just months ago by long-time friends and former Punahou classmates Janene Willener and Mandy Horst, Aloha Inspiration is driven by their wholesome desire to see people not simply "live" aloha, but to "be" aloha.
"To live aloha means you're still trying to do it right. We just want you to do everything in your life from a place of aloha…live, breathe and be it," says Horst.
The definition of what a lifestyle brand should be, in each of Aloha Inspiration's original fashion collections — from tees and tanks, to hats, accessories and stationery gifts — there is purpose and an underlying meaning that represents their appreciation for the symbolism behind the word and spirit of aloha.
​First meeting during hula classes as grade school keiki, Willener and Horst became close friends in high school before their lives took them in separate directions. Now, 30 years later, by what they describe as a "universal connection," Willener and Horst have reunited through a profound friendship and business collaboration highlighted by creativity, spiritual expansion and aloha-initiated inspiration.
"Janene moved away and then moved back. Over the last two years we have joined up in hula and really started hanging out and talking, laughing when a time warp of 4 to 5 hours would disappear," says Horst. "We have a great symbiotic relationship, practicing all the tools of aloha and what they stand for, like humility, patience and being kind to all people."
During a particular discussion about what their favorite inspirational quotes are, a seed was planted that would ultimately sprout into the Aloha Inspiration brand.
With Horst's former experience in retail importing, combined with Willener's fashion design ingenuity, Aloha Inspiration has grown from simple gift cards with inspirational quotes, to the full line of fashion collections that can be found at Splash in Ala Moana Center and Kahala Mall, Tucker & Bevvy, and online at alohainspiration.com.
Influenced by internationally-respected kupuna Aunty Pilahi Paki's acronym for Aloha, Aloha Inspiration has recently kicked off their "Aloha Inspiration" campaign to inspire the world to join in the movement of sharing aloha in spirit and fashion.
Borrowing the theme of the children's book "Where's Waldo," Aloha Inspiration is asking followers and customers from around the globe to email and post selfies of themselves wearing their Aloha Inspiration gear in an effort to show global awareness for an aloha-inspired way of life.
"Aunty Paki said aloha is the cure and remedy for healing this world. By putting photos on our social media pages, in someway, it's showing the world that aloha is global, whether you're acting it, being it or wearing it," adds Horst.