Char's Chopsticks: Fresh Hawaii fish at Hard Rock Café Honolulu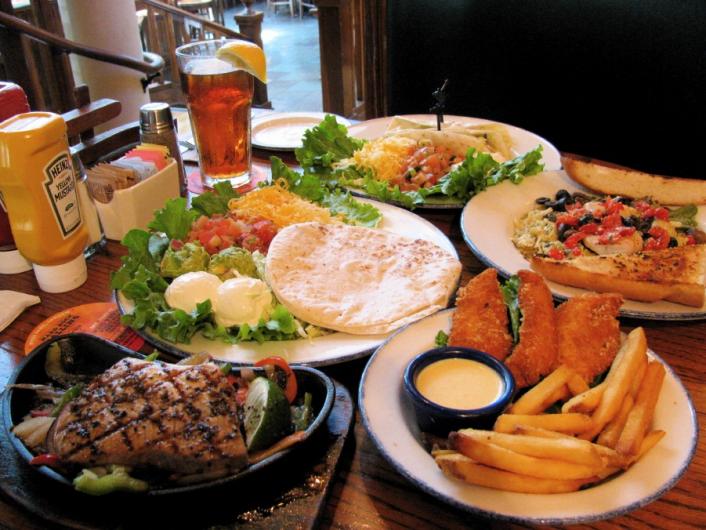 Hard Rock Café has established restaurants across the globe and more than 40 restaurants in America, but only the Hawaii locations—Honolulu and Maui—specialize in a fresh-fish menu.
There are four entrées on the fresh-fish menu: fish tacos, the fajita-style ahi (tuna), the ahi tuna sandwich and, of course, the fresh catch of the day. Our favorites? The fish tacos and the fajita-style ahi, which was served on a hot, sizzling platter. We also sampled the grilled Mediterranean shrimp linguine, and the chicken tenders with french fries from the kids' menu.
The fish tacos were flavorful and delicious. The grilled fish was served in two warm flour tortillas and shredded cabbage, along with ample fillings, including cheese, pico de gallo, sour cream, guacamole chiptole ranch dressing and a fresh lemon.
The fajita-style ahi came with the same toppings, but it was served with a mixture of bell peppers, onions and a lime wedge. Although the platter was sizzling hot (you can still see the steam rising!), the fish was not overcooked. It was moist and juicy—enough to want seconds.
The fresh fish comes from the fish auction near Honolulu Harbor at Pier 38. Hard Rock Café only purchases from State approved vendors who follow the State's fishing conservation laws.
Besides the fresh fish menu, the Hawaii-design pins can only be purchased at the Hawaii restaurant locations. Designs include the tiki statue and the lei-adorned ukulele. The same applies to the Hard Rock Café Honolulu and Maui T-shirts.
"The T-shirts cannot be sold online," says Jill Gilboy, Hard Rock Café's sales and marketing manager. "That's what makes it special. You can only buy city-specific T-shirts in the store. However, you can buy non-city specific tees online."
More reasons to visit Hawaii's Hard Rock Café locations.
Insider's tip: If you're coming to Oahu this summer, look for Hard Rock Café in Waikiki. The Honolulu location will move from its current location across from the Hawaii Convention Center to 280 Beach Walk. It'll be the first restaurant in Waikiki to have a "green" certification for using recycled building materials.
The two-story Waikiki location will have live entertainment a retail store featuring Hawaii-specific merchandise, including pins and T-shirts. For more information on the restaurant's menu and entertainment schedule, click here.
For more Hawaii updates, read "What's New" in our January/February 2010 issue.