Char's Chopsticks: Kai Sushi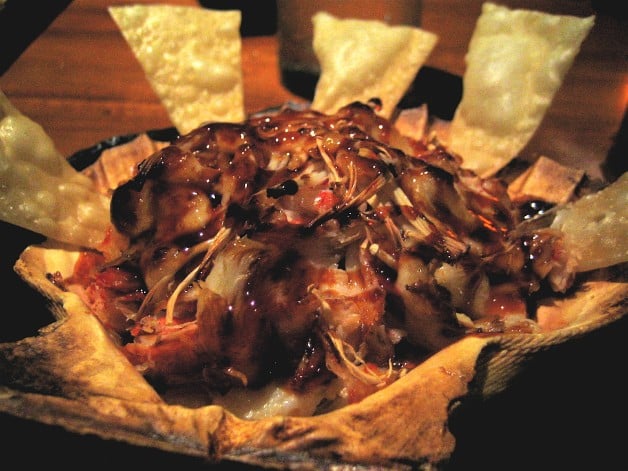 Since sushi is one of my favorite foods, I had to try Kai Sushi, the new Japanese restaurant that opened when the Ritz-Carlton, Kapalua, remodeled.
Even though there were just two of us, my dining companion and I ordered off the menu like crazy: a Baked Crab Dynamite (pictured right), Rainbow Roll, Veggie Roll, Tuna Tataki salad and the Yamada Roll.
I was quite impressed with Chef Tadashi Yoshino's presentation. I expected the table to be crowded with several dishes, but all the sushi rolls were neatly arranged on one platter. I couldn't wait to dig in.
My favorite was the Yamada Roll— named after sushi chef Eima Yamada—which featured hamachi (yellowtail) with spicy tuna on top. I'm a big spicy tuna fan, but I've never had it paired with hamachi. It was a great combination.
After dinner, we also ordered raspberry crème brulee.
This Japanese restaurant offers a view of the ocean—a nice change from rice paper walls. Get there a little before sunset and it'll be the perfect setting for a romantic dinner. The dimmed lights and the glowing wall behind the sushi bar (below) also add to the ambiance.
The restaurant's interior design is inspired by the native Hawaiians' voyage across the Pacific Ocean. You'll find hand-carved ceiling beams that mimic the shape of outrigger canoes and light fixtures designed as fishing baskets.
My only complaint? I can't get any Yamada Rolls on Oahu.