Char's Chopsticks: Oahu's roadside treasures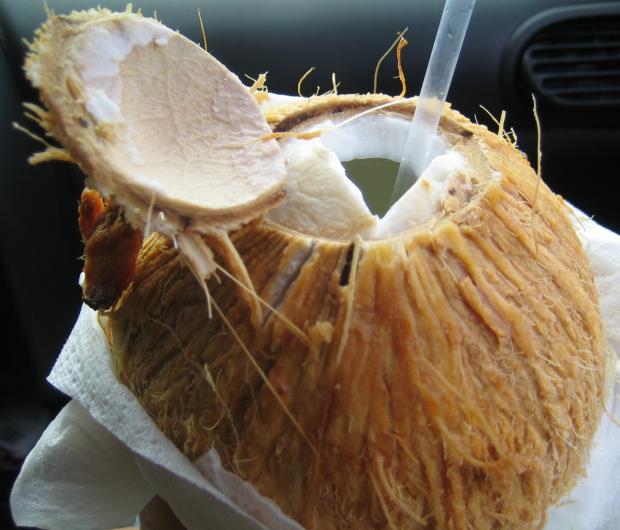 When it's a hot day on Oahu's North Shore, I'd recommend cooling down with a fresh ice-cold coconut.
On a road trip to the north shore town of Kahuku last weekend, I stopped at a roadside fruit stand just off Kamehameha Highway near Turtle Bay Resort.
Travelers can find many of these roadside stands—offering coconuts and ripe pineapples, papayas and mangoes, when in season—on the drive to the North Shore. You can also find a treasure trove of souvenirs, including bags, jewelry and keychains.
The man I met at the fruit stand turned a plain coconut into a beverage and beverage holder right before my eyes. He used his machete to carve a hole at the top and then stuck a straw in. It was amazing—even for a longtime Hawaii resident—to watch how quickly he transformed the tropical fruit into a cool drink in a m
atter of seconds!
My only quibble? My coconut drink didn't fit easily into my car's cup holder.
Each roadside stand is different, so don't be shy about asking what they have to offer. One of the stands I went to sold barbequed kebabs, which was more than just meat on a stick. It was also the perfect snack to eat on the go.
If the North Shore is a bit too far off the beaten track for you when you're on Oahu, you can also get fresh ice-cold coconuts made to order at the Aloha Stadium Swap Meet.