Chef Chai Chaowasaree sets the record straight on how to use soy sauce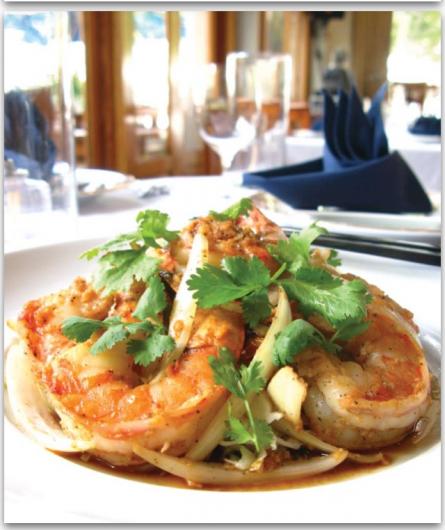 "In Japanese cuisine, they use the shoyu instead of salt. In Thai, it's fish sauce. In Hawaii, chefs often use a combination, depending on what kind of dish they're going to create."
And so chef Chai Chaowasaree begins his explanation of how the flavor of Hawaii's culinary scene can be boiled down to one simple, popular seasoning here in the Islands and why we love it so much: soy sauce, or what we affectionately refer to in Hawaii as shoyu.
"Shoyu has a different character than salt. All you can taste with salt is the sodium, one key note. Shoyu, you have soybean and other seasonings. It gives the dish more dimension, more layer of flavor."
Call it local habit or indulging in too much of a good thing, but that dimension is what makes it so easy to exploit and in all the wrong ways. Chaowasaree's pet peeve when it comes to the sauce? Treating it so literally.
"Soy sauce is not really a 'sauce-sauce,'" he clarifies. "It's more like a dipping sauce, it's not a sauce you pour on top. I think in western culture they don't understand that. It gives it a nice color and aroma, yes! But it's not the right way to eat it. It doesn't do it justice to the soy sauce."
To get the most out of shoyu is to keep it simple. "You can't really bend the character of it," he notes of this key ingredient. His popular recipe, once featured on the popular local cooking show "Harry's Kitchen" with food personality Harry Kohima 27 years ago, understands this. "Harry loved that dish. You can make it in less than five minutes."
And you don't have to be a master chef like Chaowasaree to replicate it.
"It's very simple. You don't like the shrimp? Use chicken, pork, beef and cook it the same way." Just heed chef's warning: don't put too much soy sauce.
Spicy Garlic & Pepper Black Tiger Prawns
Easy to prepare dish, 5 minutes or less. Serves 1.
1 ½ cup cabbage, sliced
1 ½ tbsp. vegetable oil
8 large black tiger prawns, peeled, de-veined and washed
1 tbsp. garlic, chopped
2 tbsp. onion, sliced
1 tbsp. Chinese parsley, sliced
1 to 2 tbsp. Aloha Shoyu, to taste
Fresh ground pepper to taste
In a hot pan, cook cabbage for about 15 seconds, with a dash of oil and water (just enough to create some steam so that the cabbage will cook quickly and evenly). Place cooked cabbage on a plate.
In the same hot pan, cook vegetable oil, prawns and garlic until the garlic turns a very light brown. (Make sure not to burn the garlic, as this will create a bitter flavor.) At this point, the prawns should be cooked (if not, add some liquid so you can continue to cook them without burning the garlic.) Add the onion, Chinese parsley and soy sauce; stir for 10 to 15 seconds and then turn off the heat.
Place the Spicy Garlic and Pepper Black Tiger Prawns on top of the prepared cabbage. Top with fresh ground pepper.
Optional: Chicken, pork, beef, calamari, scallops or tofu may be substituted for the prawns.