Chef Mark Noguchi's 5 favorite places to eat in Hawaii
The seldom-serious chef, born and raised on Oahu, dishes about his favorite culinary spots.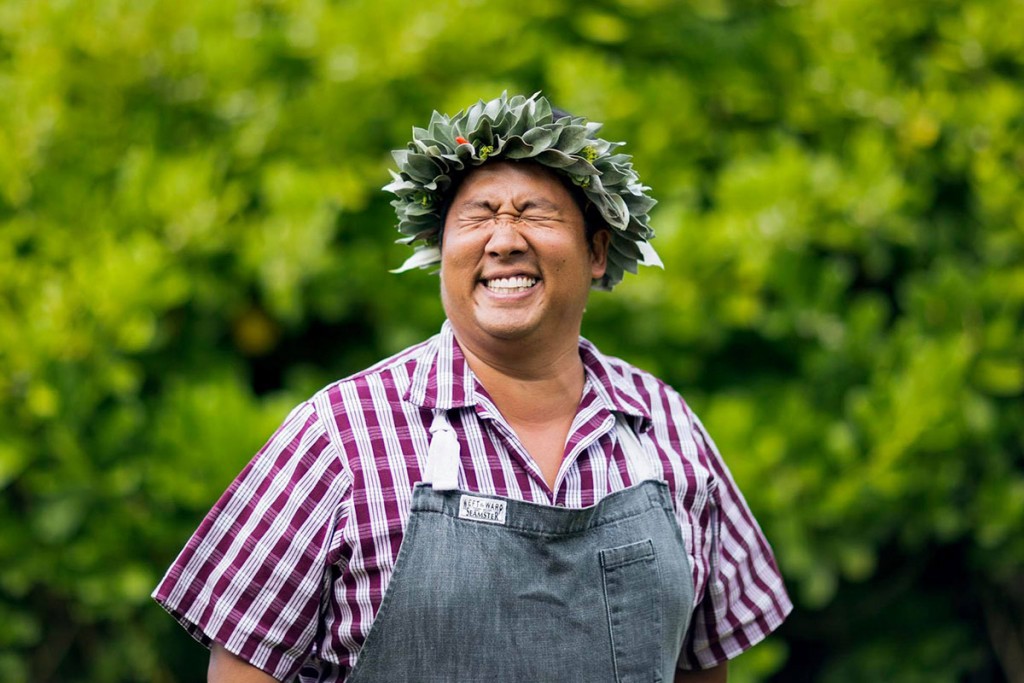 Mark Noguchi (better known as "Gooch") is a nationally recognized chef born and raised in Manoa Valley, Oahu. A graduate of the Culinary Institute of the Pacific and the Culinary Institute of America, he made a name for himself at Chef Mavro, Town Restaurant and his own Heeia Kea Pier Deli & General Store before forming the culturally aware catering company, Pili Group, with his wife and business partner, Amanda Corby Noguchi. We asked him what his favorite local places to eat around Hawaii were; here's what he said.
On Kauai: Mark's Place
"Mark Oyama and his wife have kept this Kauai standard running for almost 20 years. He's the 'Mayor of Kauai,' knows everyone and cooks some of the best local food in the state. Simple, 'ono and straight up 808." 1610 Haleukana St., Lihue, Kauai, (808) 245-2522, marksplacekauai.com.
On Hawaii Island: Moon & Turtle
"Another husband and wife duo, Mark and Soni Pomaski run this tiny gem. Soni's sense of hospitality, aloha and killer cocktail hands, coupled with Mark's connections with local fishermen, bring a divine experience to Hilo." 51 Kalakaua St., Hilo, Hawaii Island, (808) 961-0599, facebook.com/moonandturtle.
On Hawaii Island: Laulima Food Patch
"Clean food, that's what she does extremely well. Chef Bonita Lao is an expert in simple, delicious execution. One of my all-time favorite lunch spots; I can eat here every day. My favorite is her Happy Chicks Bowl, extra pork belly, add egg." 75-1027 Henry St. #102B, Kailua-Kona, Hawaii Island, (808) 329-8378, laulimafoodpatch.com.
On Maui: Ala Kukui Hana
"While not a full-time restaurant, some of Hawaii's finest chefs cook here. The annual celebration of Hana families, called Hana Ku, has chefs begging to be invited next year. Resident chefs there include Mark Pomaski, Isaac Bancaco, Sheldon Simeon and yours truly." 4224 Hana Hwy., Hana, Maui, (808) 248-7841, alakukui.org.
On Oahu: Palace Saimin
"Ramen is trendy, saimin is life; that's my mantra. I've been coming here since small-kid time, and to this day it's still one of only two places I go for saimin (the other is Home Bar). The Arakaki-Nakagawa ohana run this shop now and it hasn't changed one bit. Hot, humid, cramped, soda boxes stacked to the ceiling. This is one of the first stops I bring all my chef buddies when they ask, "So what's local food?" 1256 N King St., Honolulu, Oahu, (808) 841-9983, palacesaimin.com