Classic Hawaii art gets new home at Bishop Museum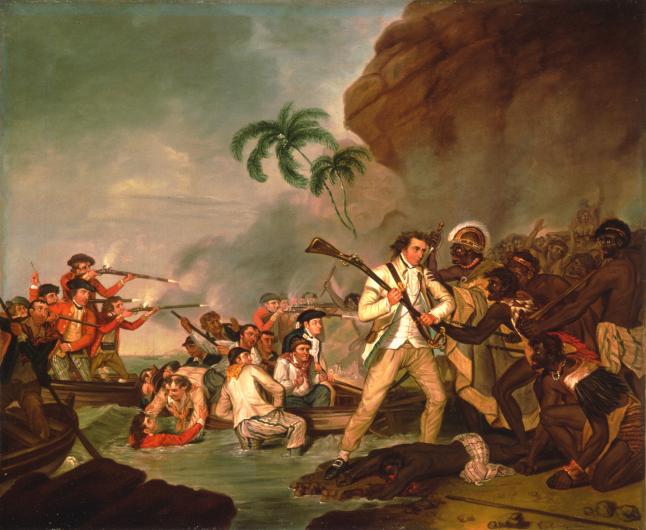 You've been to Hawaii before. But you've probably never seen Hawaii like this.

The Bishop Museum has the most extraordinary collection of 18th and 19th century Hawaii art in the world. Trouble is, hardly anyone has seen much of it for 70 years.

In 1936, the museum closed its Picture Gallery. Although the room has found various uses, it finally reopens as a Picture Gallery this Saturday.

The new gallery's initial exhibit is mainly historically important oils, like George Carter's Death of Captain James Cook, painted only a few years after Cook's death from sketches at the scene. More than 200 years old, the painting is as brilliant as if it were painted yesterday, thanks to careful cleaning and restoration.

If you like art or Hawaii, or preferably both, you owe yourself a visit to the new Picture Gallery, part of the Museum's $21 million renovation of its 120-year-old Hawaiian Hall.

The permanent gallery will feature a rotating display from the Museum's collection, which totals 250 oil paintings and 4,000 artworks on paper. These include actual sketches from John Webber, Capt. Cook's voyage artist, done on the beach during first Western Contact.