Countdown to Kalalau: A Nuuanu Valley Warm-Up Hike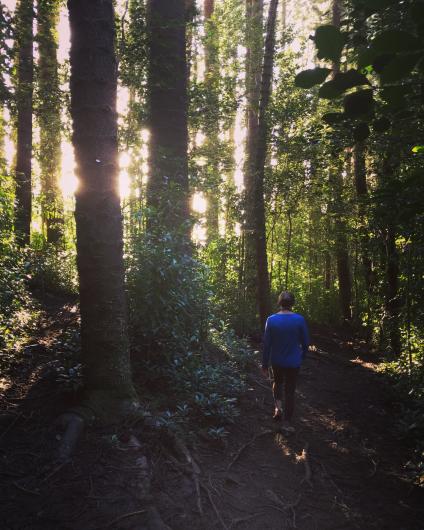 Nuuanu Valley is rich with Hawaiian history, known for agrarian roots, and at the valley head, the Nuuanu Pali, the site of one of Hawaii's bloodiest battles during which Kamehameha I conquered Oahu during the Battle of Nuuanu.
The valley also boasts a network of trails. One such hike is the Judd Memorial Trail, also known as the Jackass Ginger Trail. The hike ends at a small pool—Jackass Ginger—also known as Kahuailanawai, meaning the "site of tranquil water" in Hawaiian. Jackass Ginger got its English name thanks to a donkey that was tied up near the pool, surrounded by ginger plants.
This two-named hike is located just off the Pali Highway, minutes from bustling downtown Honolulu. The trailhead is off Nuuanu Pali Drive. It's a winding, narrow road, so make sure you park far enough off the road and watch for oncoming cars as you make your way to the trailhead.
You'll spot a small reservoir on the left, opposite the trailhead marker. It's a short hike—less than one mile—that traverses along the Nuuanu Stream.
You'll then have to cross the said stream. As you try to leapfrog over the water, be sure to land squarely on the stones popping up. They may be above water, but they are unsuspectingly slick from the damp moss. (I would know, I slipped and fell. But it's good reminder for our significantly longer and more intense 11-mile hike into Kauai's Kalalau Valley, the impetus for our weekly hikes of Oahu. The Kalalau hike has three major stream crossings.)
Along the hike, you'll come across bamboo, ironwood and eucalyptus trees. This trail can be muddy, especially after a good winter rain. Don't forget the mosquito repellant!
The trail's end rewards you with the Jackass Ginger Pool. There's a short, sprawling waterfall spilling into a small pool, roughly eight feet deep. It's a good swimming hole in the summer.