Countdown to Kalalau: Hiking the Kuliouou Ridge Trail in East Oahu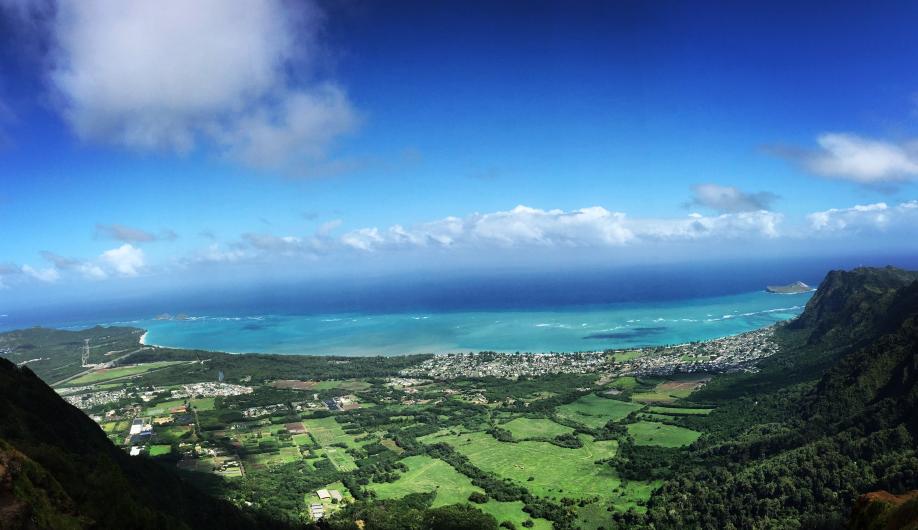 It had been several years since I had hiked Kuliouou Ridge and in the spirit of hiking more of Oahu's trails on a regular basis in preparation to take on Kauai's 11-mile trail into the stunning Kalalau Valley, I went back. Plus, I wanted to revisit the amazing views at the top of the 5-mile trek up the Kuliouou Valley ridge.
I met up with a good friend whose family was visiting from the mainland. (This hike is perfect to recommend to those visiting Oahu.) The trailhead is tucked back into an Aina Haina neighborhood, just off Kalanianaole Highway in East Oahu; park on the street, but be sure not to block any driveways.
Normally dry, the day we went, the majority of the trail was muddy, thanks to some recent heavy rains. This made our going slower, especially coming down. I made use of a sturdy tree branch by turning it into a walking stick (several of the day's fellow hikers did, too, to prevent constant falling).
About two-thirds up the trail, relief comes in the form of two covered picnic tables. Rest up because it's a quad burner from here.
The trail winds its way through ironwood, Norfolk pine, guava and more.
Once you see the stairs, you know you're almost there! Don't forget to look up, there's a great view.
Then, a stiff breeze and this view: a nearly 360-view of Oahu. So worth it.