Crack the Gift Code with These Hawaiʻi Companies
If there's someone on your holiday list who's hard to shop for, consider these local gifts.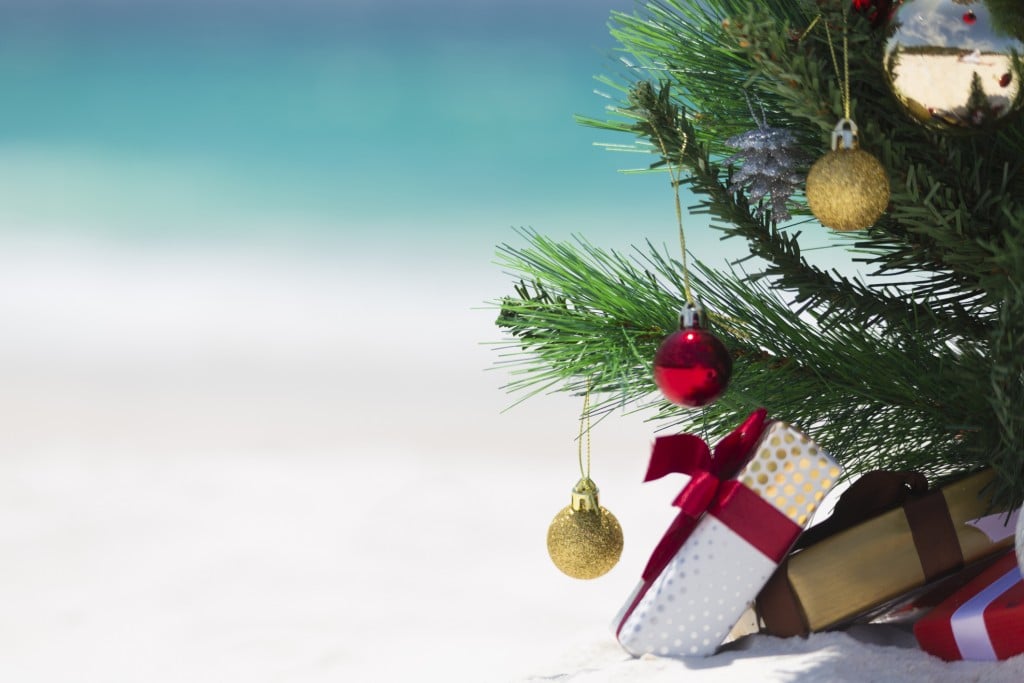 You know who they are. The impossible friends and family members on your shopping list. Well, we've got you this year. No matter who is on your list, these gifts will make you look like the Gift Whisperer. That's right, this is the list.
Lydgate Farms
You know chocolate–covered macadamia nuts. Maybe you've packed your bags with them on previous trips to the Islands. But we guarantee you've never had candies like these. Lydgate Farms' Hawaiian Chocolate–Covered Macadamia Nuts are made with 100% Hawaiʻi-grown cacao and 100% Hawaiʻi-grown macadamia nuts. This is the only chocolate–covered macadamia nut product on the market using 100% local ingredients. These premium confections are available in 55% dark chocolate—our favorite—and 38% milk chocolate for those that favor a creamier texture. The packaging is beautiful and you guarantee that foodie in your life won't be able to find this anywhere else. lydgatefarms.shop
Punaluʻu Bake Shop
If you want to add sweet bread to your holiday breakfast table or gift someone the opportunity to make the best French toast around, the Black Sand Box is what you want. Punaluʻu Bake Shop is the southernmost bakery in the United States and its sweet breads are tender and soft. The Black Sand Box includes a loaf of guava, taro and traditional flavors. The loaves freeze well, too. bakeshophawaii.com
Big Island Candies
Big Island Candies is the home of fresh, high-quality, festive gifts for anyone on your list, from its signature dipped shortbreads to premium chocolates. The shop, which has locations in Hilo and Honolulu, offers specialty assortments, like the Hibiscus Box, which comes with a mix of shortbreads, brownies, toffee, macadamia honey chocolates and biscotti; or the massive Kalo Mailer Box, which includes 10 boxes and two bags of various popular products. It has holiday baskets filled with best sellers and other holiday must-haves. bigislandcandies.com
Hawaiian Drift
Layers. Even in Hawaiʻi we get cold, and layers are essential. But want something that feels good next to your skin and looks good, too. The artist-owner of this Honolulu-based company designs each print with the Islands in mind and the lightweight fabrics breathe amazingly well. From beautiful women's lightweight, burnout hoodies to tank dress cover-ups, the designs and quality aren't something you'll find anywhere else. If supporting local clothing production is important to you, Hawaiian Drift is the real deal. kaiwahinedesigns.com
BlessedinHI
Blessed is how many of us feel right now. We've made it through some hard times, but we're still here. The purpose behind Honolulu-based brand BLESSEDinHI is to spread positivity and aloha through clothing. The message isn't only for the person wearing its shirts, hats or other apparel, it's also for the person seeing that message out in the world. Give the gift of aloha and share a positive message with someone in your life. Because we are blessed with warm weather throughout the year, we especially like the breathable, Dri-Fit polos. Check out what they have and share some aloha with someone who needs it. blessedinhi.com
Watermark Publishing
If you have a foodie in your life and have no idea what to do, we have two titles that are rare finds that they'll love. "The Hawai'i Coffee Book: A Gourmet's Guide from Kona to Kaua'i" by Hawai'i's "Dr. Coffee," Shawn Steiman, is a resource for everyone. Hawaiʻi is a coffee lover's dream and this book is great for anyone who wants to go deep on their favorite caffeinated beverage.
Kau kau—It's the all-purpose local slang word for "food" or "to eat." "Kau Kau: Cuisine and Culture in the Hawaiian Islands" by Arnold Hiura explores the rich history and heritage of food in Hawai'i. The photos are gorgeous, but the recipes will keep your little foodie busy in the kitchen. Buy an extra copy for yourself if you loved the food on your last trip to the Islands. This may not a new book, but it's a well-loved one. The 10th anniversary reprint gives a new generation of food lovers a glimpse into what makes Hawaiʻi's culinary landscape so unique. Use code HIHOLIDAY21 for 20% off all regular price items. bookshawaii.net/collections/cookbooks