"Day at Queen Emma Summer Palace" on Oahu offers glimpse at Hawaii's royal past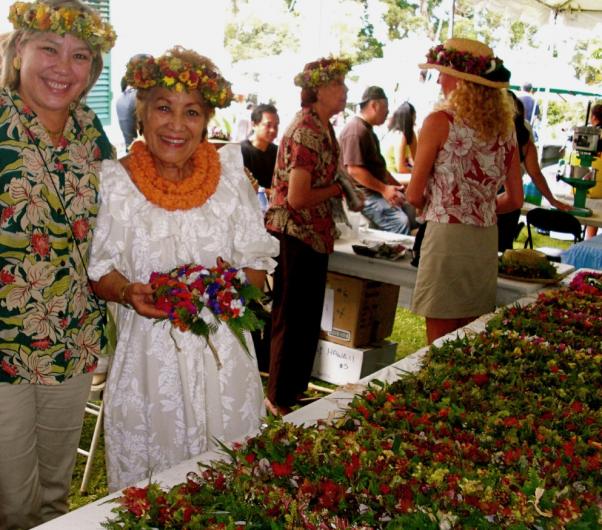 Tucked into the emerald uplands of Nuuanu Valley — a 15-minute car ride from Waikiki — Queen Emma Summer Palace once served as a cool retreat for the queen consort and her husband King Kamehameha IV from court life in the mid-1800s as well as occasional hot-and-humid Honolulu weather.
Today, the palace (pictured, below), is a museum featuring a blend of Victorian era furnishings and the markings of Hawaii royalty. The seven-room home and its surrounding grounds are managed and maintained by the Daughters of Hawaii. The nonprofit is hosting its 35th annual Day at Queen Emma Summer Palace, 9 a.m. to 4:30 p.m. on Sat., Oct. 1. The event's admission: $6 for adults and $1 for children (age 6 and older), and includes admission to the palace, 2913 Pali Highway.
The event will open with a Hawaiian blessing followed by a performance by the Royal Hawaiian Band. Several Hawaii musicians and hula groups will also perform throughout the festivities. Also, look for a strolling couple dressed as Queen Emma and King Kamehameha IV.
Among the highlights: palace haku lei makers, headed by a master lei maker Amelia Bailey (pictured, above – wearing white dress), will display their woven their floral creations. In a written statement, event-co-chair Julie Auld Watson, advised: "Plan to come early, if you wish to purchase one of these gorgeous haku lei." She added, "Each one is different, and they always sell out."
The Daughters will also be selling palace-made jams, jellies, chutney, baked goods and Daughters of Hawaii publications. And tickets are available to win a one-of-a-kind king-size Hawaiian quilt.
Established in 1903, the Daughters of Hawaii acquired Queen Emma Summer Palace in 1915. The organization has maintained and cared for the Palace since then, as well as Hulihee Palace and King Kamehameha III's birthplace, both on the Big Island. All proceeds from Day at Queen Emma Summer Palace go to the restoration and preservation of both palaces.
To find out more about Queen Emma Summer Palace and its history, read "A Queen's Summer Escape," in the September/October issue of HAWAII Magazine.