Does Giving Shape the News?
In response to "fake news," the Hawaii community backs responsible journalism.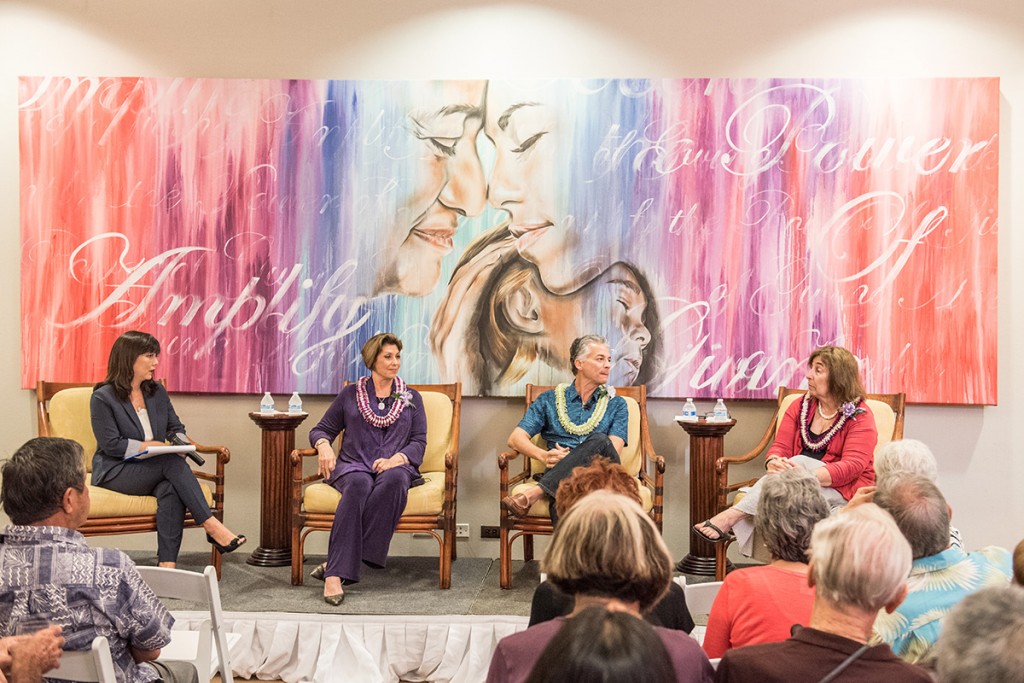 If you speak with journalists from some of Hawaii's notable news .orgs, they'll say that you may want to do a little digging before you decide if a news organization is worthy of your donation—or subscription—dollars.
"You have to educate yourself. Look at the About Us page, check if the images are doctored," says Patti Epler of Honolulu Civil Beat, noting that Civil Beat's "News Literacy" page can teach ways to be a more educated news consumer.
The Hawaii Community Foundation hosted a panel discussion event for its Legacy Society givers, earlier this year, with Epler, José Fajardo of Hawaii Public Radio, and Leslie Wilcox of PBS Hawaii to discuss "fake news," responsible reporting, and serving the community.
"We, as citizens of this world, have to take it upon ourselves to break out of the online news 'bubbles' we create ourselves," Fajardo adds.
To earn the people's trust and build a reputation for reliable, accurate content, the best news sources follow the golden rule of journalism: review, verify and doublecheck the accuracy of any information you plan to report.
"We all agree to a journalistic code of ethics," says Fajardo. "Hawaii Public Radio is a nonprofit organization that depends on donations. If we break the public trust, we're done. So we take it very seriously. We doublecheck all of our sources and verify everything."
For those who value and trust Civil Beat and public broadcasting in Hawaii, your charitable gift can help keep the quality news coming… but will it shape the news itself? Likely, no.
And here's why that's a good thing.
"It's easy to know who our boss is when we're reporting the news. It's the public. I can look you in the eye and tell you, 'I think we're doing a good job,'" Wilcox adds. "We depend on different revenue sources, we're not wholly dependent on any one sponsor. This really does help to protect us. We hold to our standards, and it feels good to say 'No' sometimes."
With the proposed federal budget cuts to public broadcasting, the community's support of responsible journalism is more important than ever. A gift or subscription to a nonprofit news organization like PBS Hawaii or Hawaii Public Radio can help ensure the continuation of high-quality programming and local news coverage.
"We cost so little to be America's largest preschool classroom. We leverage lots of private dollars and take that government money and make it go far," says Wilcox. "We're a really good deal and a smart, cheap way to get quality education and solid news coverage. Listeners and viewers say public television and radio is important to us, and we're going to support it."
When Honolulu Civil Beat switched to nonprofit operations, "people really bought into the idea that this is a community organization and we need to support it," says Epler. "They support good journalism and the work we're doing to make a difference for Hawaii."
Noting that Hawaii Public Radio has 15,000 listeners who contribute, "we're beholden to the community," Fajardo adds. "Not advertisers or one company that writes one big check to sponsor a show. We're beholden to our listeners in Hawaii.