Dreaming of making Hawaii home?
Make your dreams a reality with these tips from Honolulu Realtors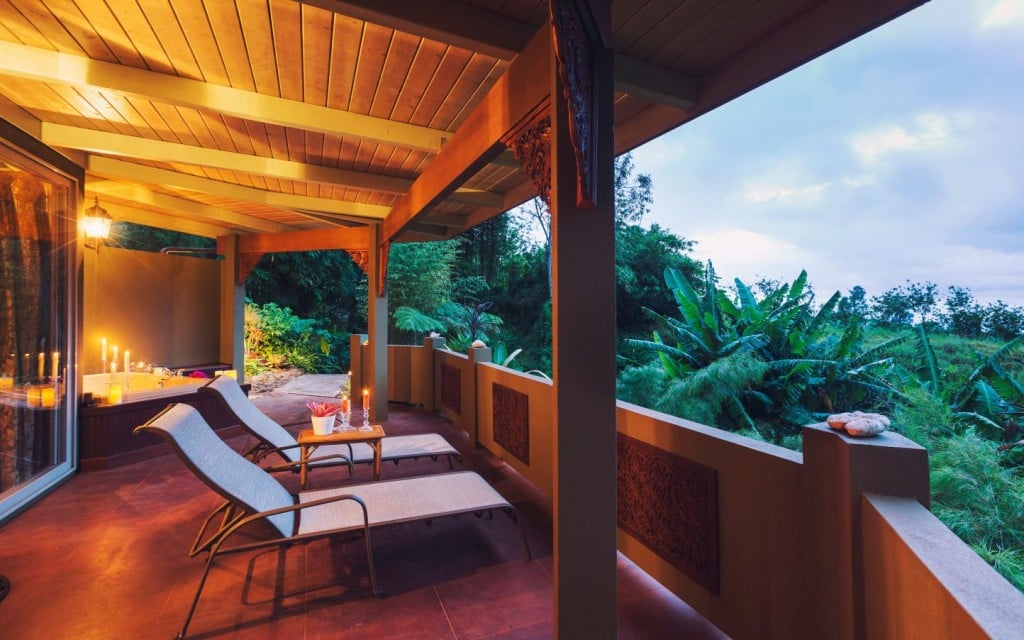 Real estate websites and apps make browsing homes in Hawaii a beachside breeze, but while online resources have become more robust in recent years, a thorough understanding of Hawaii's unique market is still essential.
Local Market Knowledge
For buyers and sellers alike, conducting your own market research is helpful and encouraged, but consulting with a Realtor will help you to gain a better understanding of current market trends and specific neighborhoods.
As a buyer, especially if you're searching out of state (or out of the country), working with an "on-island" Realtor will help you to hone in on the home that best fits you and your finances.
"We are very familiar with the neighborhoods in which we work. I would never assume a position on an outer island, but I'd defer to another Realtor who does," says Honolulu Board of REALTORS® 2017 President Sue Ann Lee. "Because we're familiar with pricing and specific neighborhoods, we can provide a more accurate benchmark of current market trends in relation to neighborhood median prices," says Lee.
Access to Networks
In addition to your Realtor, you'll also work with lenders, home inspectors and other housing industry professionals throughout the course of your transaction.
With relationship-based connections, your Realtor can provide you with local, reputable contacts.
"I give several qualified references with full confidence the referrals will be responsive to the client," says Lee. "Realtors work with industry professionals every single day," Lee explains. So, if you're not comfortable with the first (or second!) lender or vendor you talk to, ask your Realtor to recommend someone else."
Paperwork Knowledge
Typically, a buyer's agent and a seller's agent work together to facilitate a real estate transaction. Both agents are responsible for explaining the contract to their clients, but both the buyer and the seller must do their homework to make sure they understand the terms of the contract, too.
"Although a Realtor is advising them on particular parts of the contract, buyers and sellers have to understand they are the ones signing it," says Lee.
A Realtor can explain terms and clauses that may be confusing. Signing paperwork isn't something to be rushed, but it's also not to be put off, especially with many other prospective buyers in Hawaii's hot market.
Buyers should know that condos and certain neighborhood associations also have special documents that should be read carefully before making an offer.
"When you're buying a condominium there is a ton of documents to read. You may not want to read them, but you need to understand what the property and association rules are prior to making a purchase," says Lee.
Little details can turn into major issues. Reviewing the rules and regulations first can help prevent any unwanted surprises after move in.
Do the association minutes mention major renovation projects coming up? Are there sufficient reserves to cover the projects?
"Ask about your parking space," Lee advises. "Is it covered? Is it secure?"
"Are pets allowed? If so, how many and what type? You might be surprised you can only have fish, or that you must carry your dog while in the hallways and elevator."
"If you thought you were going to barbecue on your lanai and cannot, you could be fined," she cautions.
While Realtors are not legal experts, they have the experience and education necessary to help their clients understand many details of the Purchase Contract and association fees.
Ownership Definitions
Fee-simple ownership, in which ownership of the property is absolute and outright, is the most common type of residential real estate. However, while less common, Hawaii also has leasehold properties. Because a leasehold property is leased (the land is rented for a fixed term)—as opposed to being purchased outright—the prices for these properties often seem too good to be true.
"We get a lot of people who call saying, 'Wow, this is on the beach and is only $80,000…. I want it,'" says Lee. "We often have to explain that the land is held in leasehold and the owner pays additional rent on the land. You can purchase the leasehold property, but you are also responsible for the monthly lease rent," says Lee — who notes lease rents can range from $50 to more than $2,000 per month.
Depending on your long-term goals, a leasehold purchase may or may not be a favorable option.
For some buyers, especially first-timers, a leasehold property may not be the best purchase, as financing will be more difficult to obtain and the home won't appreciate much — especially if the remaining lease term is relatively short. However, some leasehold properties could be a good investment opportunity, depending on the length of the lease, and if the buyer can generate cash flow by renting the unit.
"The decision to purchase a leasehold property really depends on an individual's particular situation. If appreciation isn't a concern, a buyer may enjoy living on the beach with only a lease rent to worry about."
Hawaii-Specific Insurance Coverage
Finally, even paradise comes with environmental hazards. Natural disasters like tsunamis, hurricanes and lava flow (on the Big Island) are all risks to be aware of, but lesser-known environmental hazards, like salt water, can also cause significant damage to a home.
"Salt water is not just an issue for ocean-front homes. Because we're an island, it's in the air. Everything deteriorates faster—especially for properties near the ocean," says Lee.
Flood insurance is another major coverage to consider when purchasing a home in Hawaii. With new federally subsidized insurance policies taking effect in 2014, premiums have risen significantly. Homeowners in areas at high risk for flooding should be prepared to include additional flood insurance in their annual budgets. When showing properties, Realtors should advise if a home is in a designated flood zone.
To make working with a Realtor as easy as possible, prospective buyers can visit hicentral.com to browse a directory of more than 6,000 Realtors. Buyers can even search for a Realtor by languages spoken or professional designations held.