East Maui Taro Festival honors an ancient Hawaiian staple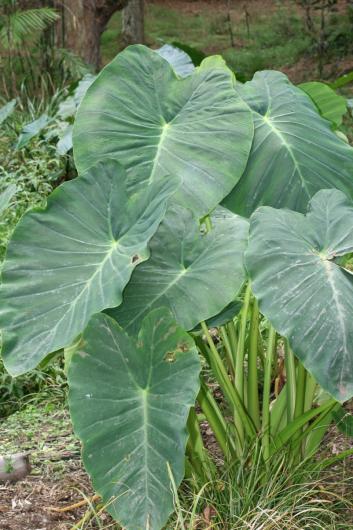 If you happen to be on Maui this weekend, you're in luck. The annual East Maui Taro Festival kicks off this Saturday in Hana.
Each year, the Hana community transforms its baseball park into a place that pays tribute to the ancient Hawaiian staple—the kalo (taro). The two-day festival includes Hawaiian music, arts and crafts and various food booths offering taro-related products. Attendees will also have a hands-on opportunity to pound poi.
On Sunday, taro pancakes will be served for breakfast along with scrambled eggs, rice and sausage. The breakfast costs $8.50 for adults and $5 for keiki.
After breakfast, there are two free tours open to the public: The excursion to Kahanu Gardens and Piilanihale Heiau (sacred temple) starts at 11 a.m., and the Kipahulu Kapahu Living Farm field trip leaves the Hana Ballpark at 2 p.m. No reservations are required. Simply show up on Sunday.
Taro, which is often thought of as the ancient Hawaiians' life force, is often pounded into poi, but chefs have also found a way to make taro chips, breads and cookies. You'll even find taro burgers on the grill.
Admission to the two-day festival is free. Click here to view the complete schedule.