Editor's Note: Eyes on Hawaii's Kilauea Eruption
A letter from HAWAII Magazine's editor to our readers.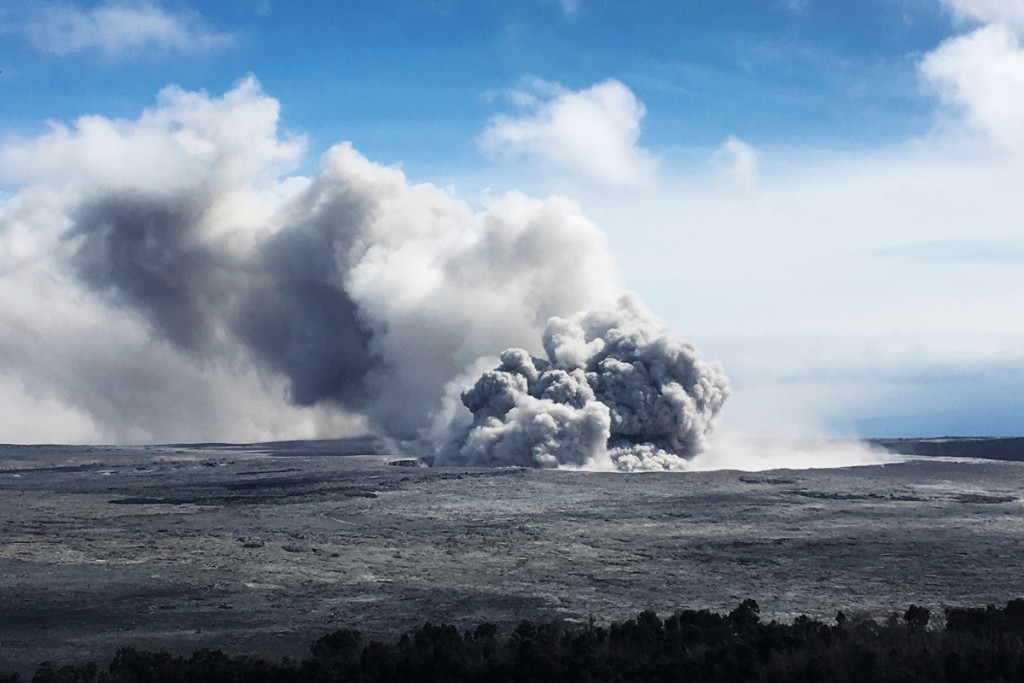 The past few months have been busy for the Hawaiian Islands, with national and international attention focused on Kauai and the Big Island—in many cases, sensationalized. April brought a rainstorm to the north shore of Kauai unlike any that's been recorded in the past. More than 27 inches of rain caused many parts of the road from Wainiha to Haena to be washed away, so it will take time before that small corner of Kauai reopens.
Hanalei, Princeville and every other town on Kauai, however, wants visitors to know that they are open for business and that most of the island is unaffected. Don't hesitate to visit Hanalei, like I did—I write about it in "Don't shy away from Hanalei" but know that the road ends there for now. The road, along with the Napali Coast trails from Kee Beach to Hanakapiai and Kalalau Valley, probably won't be accessible until next year.
As I'm writing this, much of the national focus has now turned to the Big Island after lava started erupting in fissures in the Lower East Rift Zone of Kilauea Volcano. Puu Oo and Halemaumau craters have been drained of their lava lakes, with many more fissures creating multiple lava flows that have entered the sea. Hawaii Volcanoes National Park also closed due to activity at the summit and it's unclear when it will reopen. No one knows how long the eruptions in the Lower East Rift Zone will last, or if and when Halemaumau Crater's lake will return.
If you have plans to go to the Big Island, there's no reason to cancel your trip. The airports are open and the entire island is operating as usual, except for the remote area along the Lower East Rift Zone and Kilauea Summit (which is the area national television has been focused on). My associate editor and I have visited the island of Hawaii since the fissures erupted, and can confidently say that neither of our visits were disrupted by the activity happening in this remote part of East Hawaii. Fly into Hilo, drive to Waipio Valley, visit historic sites, eat at restaurants and book your accommodations. Did you know the island of Oahu could fit inside Hawaii Volcanoes National Park? The island of Hawaii isn't nicknamed the Big Island without reason, and chances are you may not even notice what's happening at Kilauea during your visit, unless you decide to book a helicopter or boat tour to see the lava.
We'll keep you up-to-date with the latest information, and we look forward to sharing with you more about Kilauea Volcano in our next issue.
A hui hou (until we meet again),
Christine Hitt
Email christineh@hawaiimagazine.com or
find me on Instagram at @ChristineHitt.