Editor's Page: Christmas in Hawaii
Yes, it's a thing.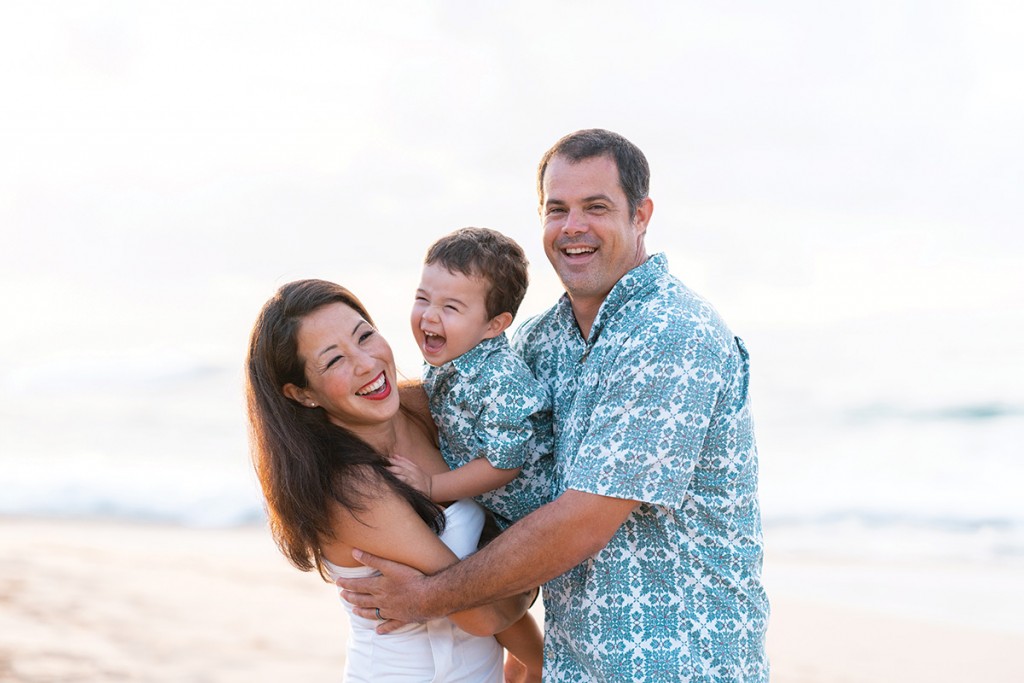 It never occurred to me, as a kid growing up in Hawaii, that Santa's thick, heavy suit wasn't very practical for delivering presents around the world, particularly to this always-tropical climate.
I just figured it was his thing.
Maybe he didn't have enough time to swap the suit for a breezy aloha shirt and board shorts. I mean, he did have to deliver billions of presents to billions of people in a single night—and on a sled. Who's got the time for a quick costume change?
And I never wondered why my Christmas morning was vastly different from the ones I had read about in storybooks or seen in movies: no wood-burning fireplace, no snowmen on the front lawn, no snow—period.
It's not to say we don't celebrate the holidays in Hawaii. We have our own traditions, from walking around the annual Honolulu City Lights on Oahu to witnessing Santa arrive at Wailea Beach on Maui in an outrigger canoe to shopping for locally made gifts at any number of craft fairs across the state. There's the annual Festival of Lights at the Historic County Building on Kauai, with decorated trees, Hawaii-themed holiday displays and twinkling lights everywhere, even wrapped around coconut trees. Or the spectacular sight of Lahaina's famous banyan tree on Front Street draped in more than 6,500 lights. It might make you want to spend your next Christmas in the Islands. And at least it'll be warm.
My Christmas Day tradition has always been to hit the surf in Waikiki before heading to my parents' house for the usual spread of eggs, fried potatoes, biscuits and vinha d'alhos, a Portuguese dish of vinegary, garlicky pork. The afternoon is most often spent recovering from what we call "kanak attack" (food coma) at the beach. Because we're in Hawaii and it's not snowing. You would probably do that, too.
So wherever you are, whatever you're doing, and however cold (or warm) it may be, I hope you spend your holiday doing the one thing we're all doing, regardless of proximity to a beach: enjoying every moment, whether it's toasting with friends at a bar, watching football with co-workers, unwrapping gifts with your family or—like me—lounging on a sandy beach in 80-degree weather. (OK, now I'm just rubbing it in.) It's a magical time of the year.
Don't forget to put "Trip to Hawaii" on Santa's list next year.
Safe travels,
Catherine Toth Fox
3 Hawaii Gifts I'm Giving This Christmas
1. I adore the Keiki Kaukau, ($32, keikikaukau.com) a wooden toy food set with local favorites including a Spam musubi, loco moco and malasada. It's designed by a local mom, too. Perfect for the toddlers on your list. Bonus: For each set sold, Keiki Kaukau will donate the equivalent of five meals to the Hawaii Food Bank.
2. I could live in the eco-friendly pareos by Kealopiko ($44, kealopiko.com), which depict native plants and animals while sharing moolelo (stories) about them. My current favorite is the lehua print, an homage to the flower of the cherished ohia tree.
3. Who doesn't love a tote—especially one made from the fabric of iconic aloha wear company Kahala? The reversible tote ($29.50, kahala.com) comes in a useful larger size that makes it great for farmers market runs but stylish enough for everyday use.