Entrance fees to be waived at three Hawaii national park sites for five days next week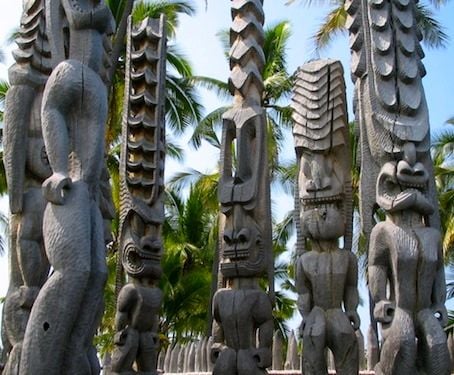 Entrance fees at three Hawaii national parks will be waived for a five-day stretch, starting on Mon., April 22, to celebrate National Park Week.
Hawaii Volcanoes National Park and Puuhonua o Honaunau National Historical Park, both on the Big Island, and Maui's Haleakala National Park will waive the fees from Sat., April 21 through Sun., April 29.
Of the country's 401 designated national parks, which also include national historical parks, national historic sites, national historic trails, and national monuments, 268 never charge an entrance fee.
The main eight Hawaiian Islands boast a total of eight national parks, with five on the Big Island and one on Maui, Molokai and Oahu, respectively. Admission is always free at Ala Kahakai National Historic Trail (Big Island), Kaloo-Honokohau National Historical Park (Kailua-Kona, Big Island), Puukohola Heiau (Kawaihae, Big Island), Kalaupapa National Historical Park (Molokai), and World War II Valor in the Pacific National Monument (Pearl Harbor, Oahu).
According to the National Park Service and the National Park Foundation, within the country's collection of national parks are 18,600 miles of trails and 43,000 miles of shoreline.
The National Park Service will waive entrance fees again on Sun., Aug. 25 for the National Park Service's birthday, on Sat., Sept. 28 for National Public Lands Day, on Sat., Nov. 9. through Mon., Nov. 11 for Veterans Day weekend. For more information on special offerings at parks nationwide, click here.