Eruption fumes close Hawaii Volcanoes National Park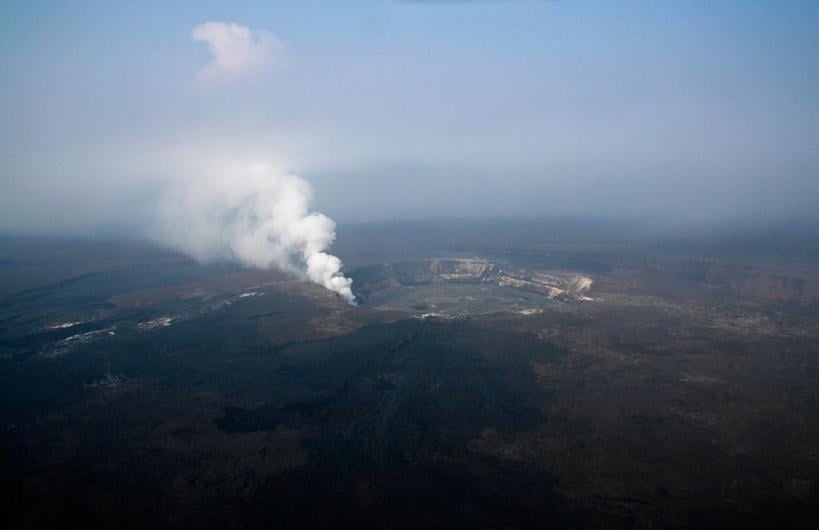 High levels of sulfur dioxide from Kilauea eruptions forced the closure of Hawaii Volcanoes National Park this afternoon.
The closure arrives hours after Hawaii County Civil Defense officials advised residents near the summit of Kilauea volcano to prepare for evacuation to escape winds carrying noxious sulfur dioxide fumes. The fumes are emanating from eruptions at the Halemaumau vent on Kilauea's summit and Pu'u O'o vent further downslope.
Park officials had already closed the recently reopened Thomas A. Jaggar Museum overlook and a portion of summit-encircling Crater Rim Drive earlier in the day. Guests at the Volcano House hotel overlooking Kilauea caldera and Halemaumau were evacuated to lodging in Hilo, about 40 miles north of the volcano area.
Rangers were clearing all park facilities and campgrounds. All National Park Service employees will eventually be evacuated, except for emergency personnel.
Meanwhile, geologists at the Hawaiian Volcano Observatory monitoring the Halemaumau steam and ash eruption wrote in their daily update today that molten lava might be churning closer to the vent's surface.