Experience Hawaiʻi at Royal Hawaiian Center
This Waikīkī landmark boasts everything from restaurants to cultural classes for residents and visitors alike.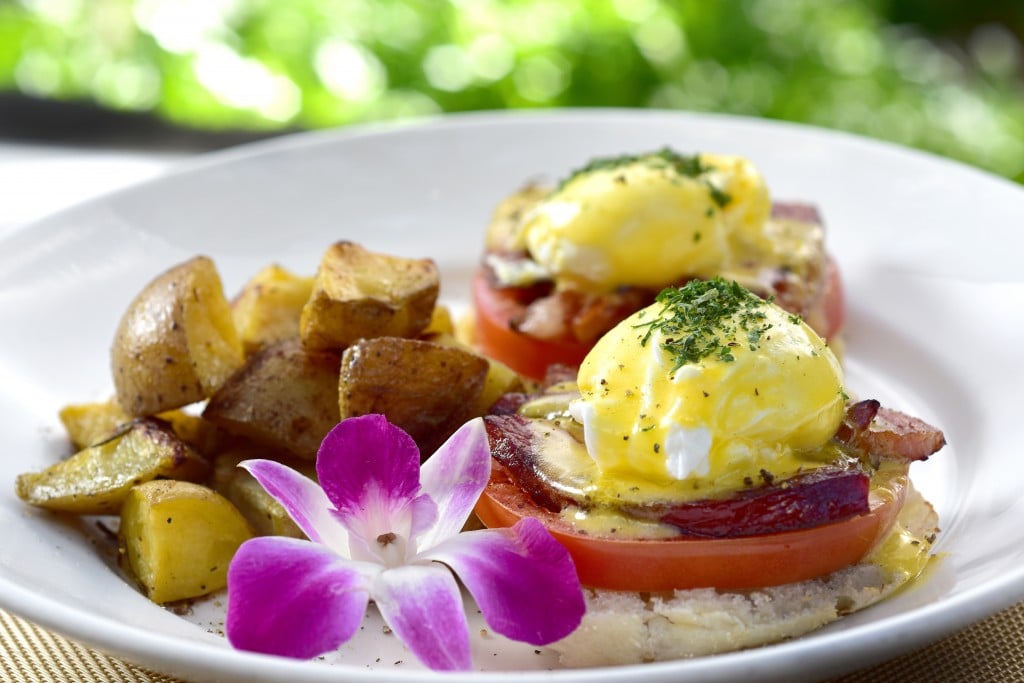 For more than 40 years, Royal Hawaiian Center has been welcoming kamaʻāina (residents) and malihini (visitors) to experience the very best in cultural lessons, shopping and dining. Here is your guide to experiencing everything Royal Hawaiian Center has to offer.
Embrace the Heritage
Royal Hawaiian Center is built upon the historic lands of Helumoa. Waikīkī, meaning "spouting waters", was a favored retreat for aliʻi (Hawaiian nobility). At Helumoa, the gathering place of Waikīkī, aliʻi spent their days in the shade of more than 10,000 coconut trees.
At The Royal Grove, a lush garden at the piko (center) of Royal Hawaiian Center, is a bronze statue of Princess Bernice Pauahi, great-granddaughter of Kamehameha I, Hawaiʻi's first monarch. Helumoa is where Pauahi penned her last will and testament, establishing the Kamehameha Schools, dedicated to educating children of Hawaiian descent.
Saturday Lei-Making Classes from 1 to 2 p.m.
On Saturdays, guests take part in a complimentary lei-making lesson located in Building B Breezeway, Level 1. Lei (floral garlands) are synonymous with Hawai'i and ho'okipa (Hawaiian hospitality). Guests will fashion a lei of colorful, fragrant blossoms in the kui (sewing) style to adorn themselves during their stay or as a gift to a loved one to celebrate a special occasion. Classes are limited to the first 16 persons, ages 7 and older. All classes are first-come first-served, no reservations allowed. Subject to change or cancellation without notice.
Feed Your Cravings
Start the day at Island Vintage Coffee with a delicious and nutritious açai bowl or smoothie. Choose the original açai bowl with berries bananas and soy milk, or indulge in the Lilikoʻi Moana bowl with strawberries, papaya, fresh house–made lilikoʻi (passion fruit), organic honey, local banana slices and organic granola.
Visit Waikīkī Food Hall, Royal Hawaiian Center's newest dining venue where the décor and design are as equally Instagram-able as the food. From Meataly Boys' Hawaiʻi-grown grilled meats and huli huli chicken to garlic shrimp specialists Five Star Shrimp and from Pork Tamago Onigiri's Okinawan–style Spam musubi to Honolulu Burger Co. handcrafted burgers, you'll have a feast for both your eyes and tummy.
For the ultimate in Japanese cuisine, Restaurant Suntory is a must. From teppanyaki dining at the grill and traditional washoku menus in the main dining room to enjoying the freshest fish at the sushi bar, you can choose the right dining experience for you. Featuring the finest ingredients, Restaurant Suntory's chefs have been preparing and serving customers great Japanese cuisine along with friendly service for more than 40 years.
Wolfgang's Steakhouse recently refreshed space now includes an outdoor lawn area for dining al fresco. Serving USDA prime dry-aged steaks, Wolfgang's offers the best in American steakhouse classics.
Get the perfect bowl of noodles at TsuruTonTan Udon Noodle Brasserie. Its udon noodles are made fresh in-house daily using a carefully selected blend of flour from Japan. The unique mix of kombu (kelp) and bonito from specific regions in Japan, along with various craft soy sauces, creates an umami-flavor packed broth.