Experience Hawaiʻi's Past with Waimea Plantation Cottages
A respite from the everyday world that preserves Hawaiʻi's history.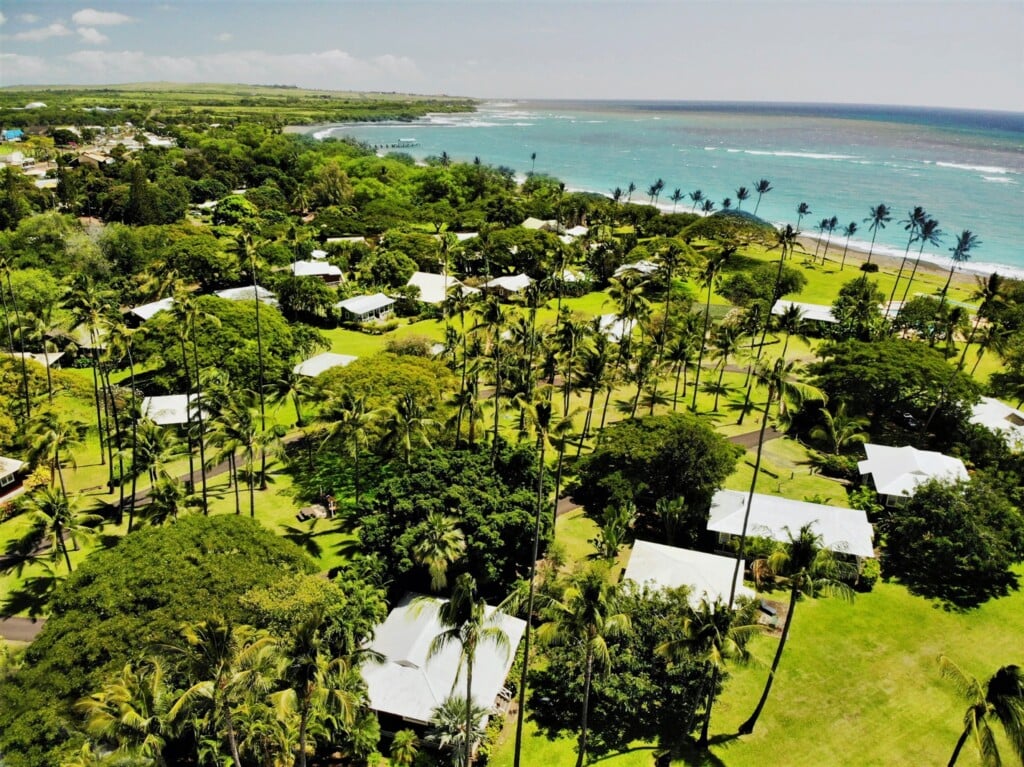 What better way to experience authentic aloha than at Waimea Plantation Cottages? An oasis of calm in the heart of one of Kauaʻi's most distinctive regions, the 43-acre property feels special — and it is. Perhaps it is because these vintage plantation homes were once lived in and loved by people who helped shape the Garden Isle's future. Or maybe it's the overwhelming quiet only interrupted by the rhythmic sounds of ocean waves like a heartbeat connecting us to the past. Whatever it is, vacationing in these historic homes from Kauaʻi's plantation era provides a stark contrast to the hustle and bustle of many other Hawaiʻi resorts.
Each of the one- to five-bedroom cottages, built between the 1880s and 1930s, has been well-preserved — and updated, too, with modern comforts and conveniences while still retaining the charm and rustic quality of plantation homes. Inside your cottage you'll find comfortable, casual Hawaiʻi-style furniture, some showcasing antiques or period-inspired accents. Kitchens are fully equipped with everything you need, including a stove, refrigerator, coffee maker, microwave, dishes, silverware and pots and pans. If you love eating meals outdoors, you can do that too. Cook dinner at one of the propane barbecue stations around the property and enjoy it from your own private lānai. If you'd prefer to let someone else do the cooking, head to Chicken in a Barrel BBQ Restaurant & Bar, whose profits go toward funding a free camp for local youth. Now that's aloha!
Lush tropical plants and flowers surround each cottage for privacy. Guests can pick fresh mango or papaya from the many fruit trees that fill the landscape. The expansive green lawns between groups of cottages provide wonderful routes to the beach and safe play areas for children. Swim in the oceanfront pool and cocoon in an oceanfront hammock by day, and enjoy incredible sunsets and stargazing by night.
Close to the resort you can visit the many scenic wonders of west Kauaʻi, such as Waimea Canyon and Kōkeʻe State Park. Or play in the ocean off the 15-mile-long white-sand Kekaha Beach; it's just a five-minute drive west of the resort. If you'd like to see the spectacular Nāpali, choose a boat tour out of one of the nearby harbors, and later, explore the shops, boutiques and eclectic eateries of Waimea and Hanapēpē towns. Or do nothing at all except enjoy the serenity and beauty all around you.
Take a trip to the past with those you love at Waimea Plantation Cottages – where history and ho'okipa meet.
For more information: waimeaplantationcottages.com, facebook.com/waimeaplantationcottages, Twitter: @waimea_cottages, Instagram: @waimeaplantationcottages