Experience Pacific harmony at this year's Honolulu Festival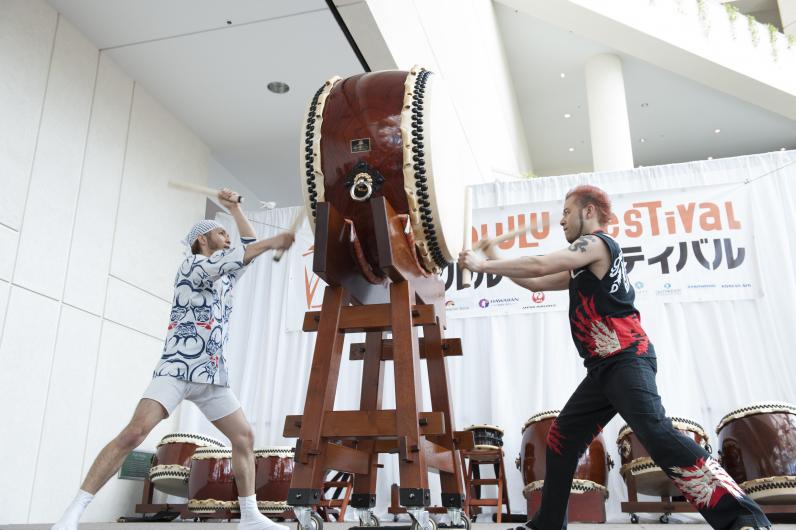 "Pacific Harmony" is this year's theme at the 22nd annual Honolulu Festival on Oahu which runs from Friday, March 11 through Sunday, March 13. It promises to be a weekend of multi-cultural excitement that showcases the rich bond between Asian and Pacific cultures here on the Islands.
The biggest highlight of this cultural exchange is the diversity of traditional and modern dance and musical performances you'll find here that circle the Pacific Rim, going from Japan, Australia, the U.S. mainland, and of course, Hawaii at its center.
There's also a much-anticipated craft fair and arts demonstration where you're guaranteed to walk away with a new souvenir from the festival and appreciation for the culture it represents.
With activities and events set up all around the city, the Honolulu Festival is accessible to both visitors and residents alike.
All of the festival then gathers for one big send-off on its final day — a parade through Kalakaua Avenue, along the main strip of Waikiki.
HAWAII Magazine is giving away a four-night Oahu vacation so you can attend the Honolulu Festival this March. In addition to complimentary airfare and lodging it's bundled in an amazing prize package.
Enter here before the giveaway ends this Friday, January 22 at midnight Hawaii Time.
For more information of events and performers, visit honolulufestival.com.