Finally! Southwest Airlines Begins Selling Tickets to Hawaii
After much anticipation, you can now start booking both Mainland and interisland flights through Southwest Airlines.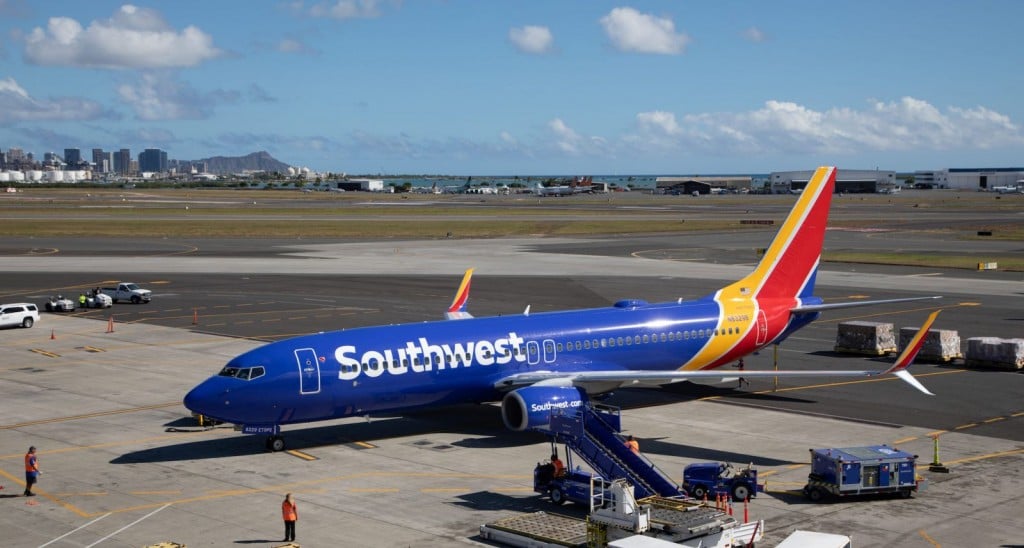 Southwest Airlines announced today it wil begin service to Hawaii on March 17 with an inaugural flight from Oakland, California to Honolulu, Oahu. Then, on April 7, it will start service between Oakland and Kahului, Maui.
In the weeks following, the low-fare carrier will begin service from San Jose, California to Honolulu on May 5 and to Kahului on May 26.
Right now, one-way tickets on the two inaugural routes are listed as low as $49 when booked today and tomorrow. (There are some stipulations, though, including when you'll be traveling.)
The first interisland service will start with a route between Honolulu and Kahului, four times daily, beginning April 28, with one-way tickets listed as low as $29. Service between Honolulu and Kona, Hawaii Island starts on May 12.
Flights from San Diego and Sacramento will be announced in the coming weeks.
"As we answer the call for Southwest in Hawaii with an initial schedule of service that speaks to a long- held hope of our Customers, I applaud and congratulate our people for their steady and impressive work to bring our world-famous hospitality and game-changing value to the Islands," said Gary Kelly, Southwest Airlines' chairman and CEO in a statement.
Beyond these super-cheap introductory fares, Southwest also offers no fees to change your ticket and two free checked bags.
The carrier also boasts an industry-leading 32-inch seat pitch on all Hawaii flights and Island-inspired drinks and snacks onboard.
You can already book online now through March 5 for the introductory ticket prices at southwest.com/hawaii.
Why are you still reading this?