Find a Cozy Retreat in Paia, Maui, at Mangolani Inn
This colorful inn is a great place to stay before driving the Road to Hana.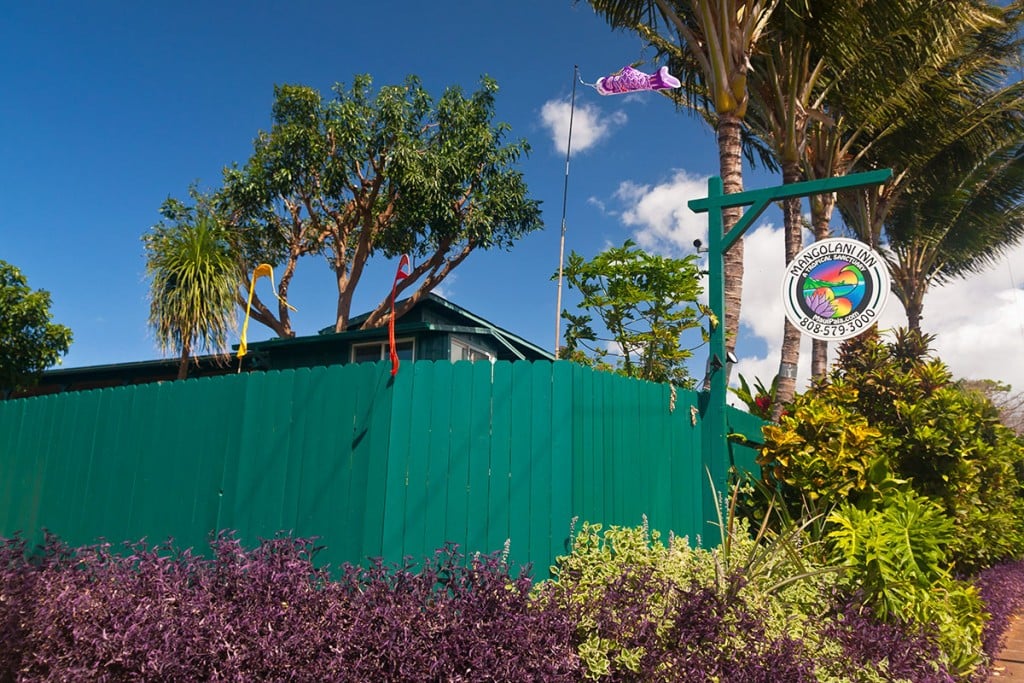 When I landed on Maui, ready to explore for a few days before heading out on the Road to Hana, I was looking for a place to stay different than the resorts—smaller, cozier and with more personality. Good thing I'd heard about Mangolani Inn before I came.
Right off Baldwin Avenue in the north shore town of Paia, the newly renovated five-room inn, powered by solar energy and nestled in a tropical garden with fruit and flowering trees, is aptly named Mangolani, which roughly translates to "mango heaven." Each space—from the tiny second-story "treehouse" to the large downstairs studio and four-bedroom, three-bath upstairs unit that make up the main structure—is custom-decorated like an eclectic beachside cottage. Although the beach and all of Paia's fascinating little shops and cafés are within easy walking distance, I found myself reluctant to leave.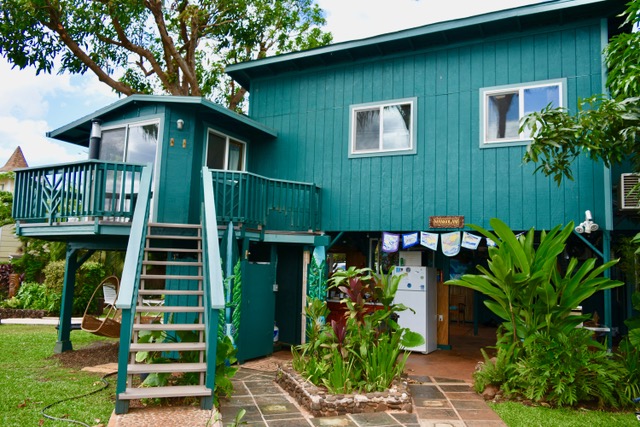 "Feel free to use the kitchen and help yourself to the beer in the fridge," owner Dave Stein tells me, as his dog and curious young son, Max, come up to say hello. "If you surf, I've got extra boards. Don't forget to grab some towels if you're going to the beach."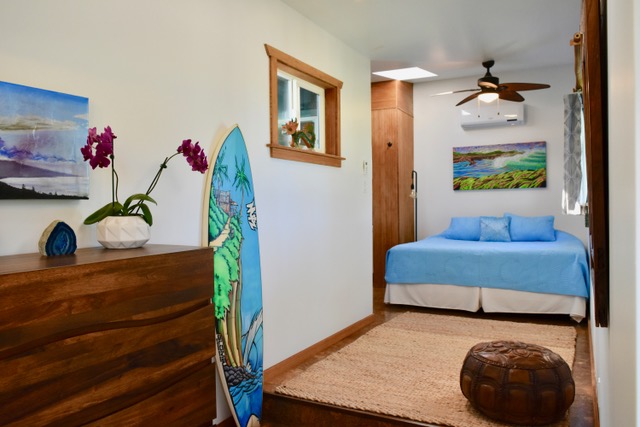 The inn perfectly reflects the colorful, creative, relaxed surfer vibe of Paia. Tacked to the fridge is a schedule for sunrise and sunset beach yoga. The ultra-modern kitchen offers all the comforts of home and more, from cooking utensils to a full table setting. I marvel at all the small touches in my room (I stayed in the large studio), from the beautifully refinished turquoise barn door-style bathroom entrance with a mermaid for a handle to the quirky local art on the walls.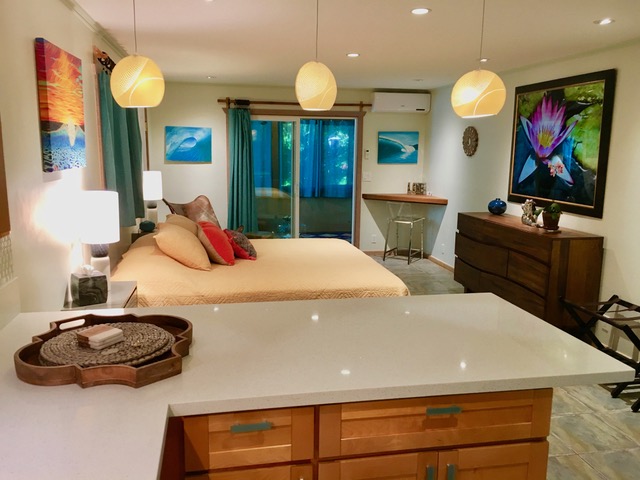 Outside in the common area, a brightly colored hammock, surrounded by art and sculptures by local artists, surfboards and an outdoor dining table make up the central hub, while a hot tub, barbecue grill and picnic tables are available in the yard. Closets bursting with beach equipment, snorkeling gear and clean towels are located next to the washer and dryer—a handy feature in case you want to extend your stay.
Stein is a gracious host, more than happy to offer advice on attractions in the area: He tells me about his friend's yoga studio, which also has great smoothies, the organic supermarket a short walk away, the little Paia boutiques that sell handmade local art, clothing and jewelry.
The next morning, fresh fruit is set out on the table in the common area for all the guests. But for me, it's time to continue my adventures on the island. As I pull out of the driveway to set out on the long, twisty Road to Hana, Stein throws me a double shaka off the second-story balcony, and I already want to return to this tropical sanctuary.
Mangolani Inn, 325 Baldwin Ave., Paia, Maui, (808) 579-3000, mauipaia.com.