Finding the one: Transforming a dated house into a Hawaii dream home
One family's story of turning a charming old house into their modern beach home.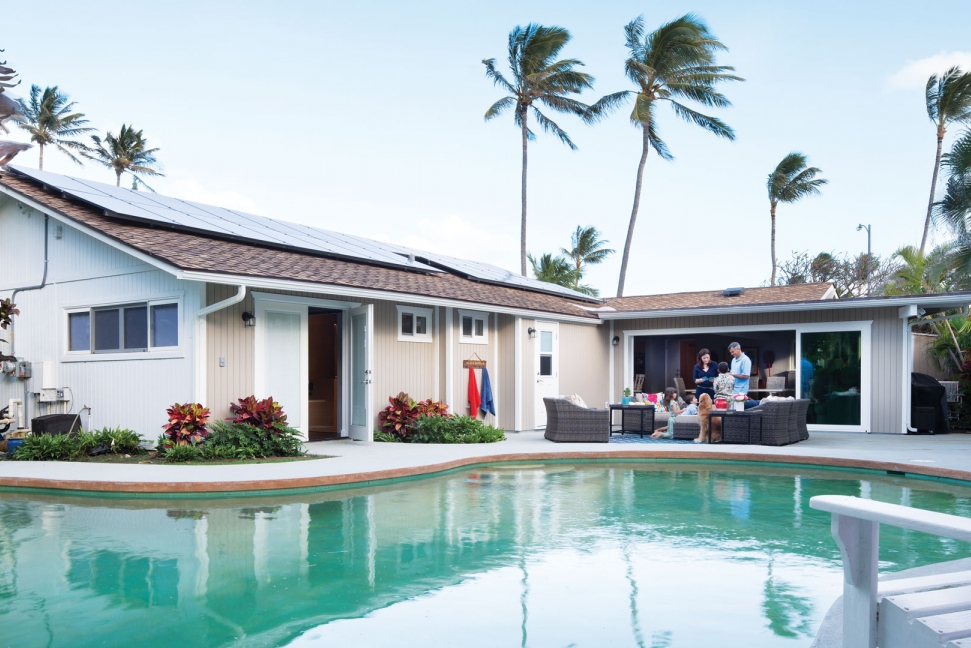 Kate and Brian Beres knew this Kailua house was "the one" for their family of five. It instantly attracted them, but they didn't buy the house for its looks.
The single-story house is in their dream neighborhood of Kaimalino, much closer to work and school, with quiet streets to ride bicycles, walk their dog and venture toward a beach access for snorkeling and swimming, in a small-town atmosphere reminiscent of days gone by.
The Beres' saw past the house's brown wood, single-wall tongue-and-groove construction typical of a 1950s-era Kailua house. The bathrooms were small and dated, with forced-corner showers and three-quarter tubs with pink and coral tile. The kitchen was closed off with a washer and dryer among its cooking appliances.
But the five-bedroom, three-bathroom home held so much potential for the Beres family. They could see themselves settling in and raising their children there.