First wave of Obama family arrives in Hawaii for holiday season vacation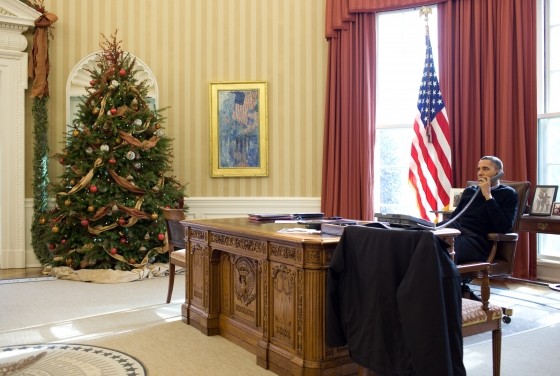 You'd be hard-pressed to find a better place to spend the holidays than Hawaii — especially with the severe winter weather hitting parts of the Mainland.
So it's no wonder President Barack Obama and his family will be spending Christmas and New Year's in the Islands for the third year in a row.
First lady Michelle Obama and daughters Malia and Sasha — along with Bo, their family dog — arrived Saturday evening on Oahu, where the president was born and mostly raised. The president plans to join his family here after Congress adjourns, possibly Wednesday, according to the Associated Press.
The Obamas will again be staying in the windward Oahu neighborhood of Kailua, in the same 7,000-square-foot beachfront home on Kailuana Place the family has rented for the last three Christmases. (The family has rented more homes along the cul-de-sac, for friends and family.)
Last Christmas the president famously body-surfed at Sandy Beach in East Honolulu and ate shave ice with his family at Island Snow in Kailua. His plans for the holidays this year are to golf and hang out on the beach. His itinerary is devoid of fundraisers or anything political.
The Obamas plan to stay here until Jan. 1.