Food trends flourish at the Hawaii Food and Wine Festival
The Crops and Hops event features Hawaii's new and trending agriculture.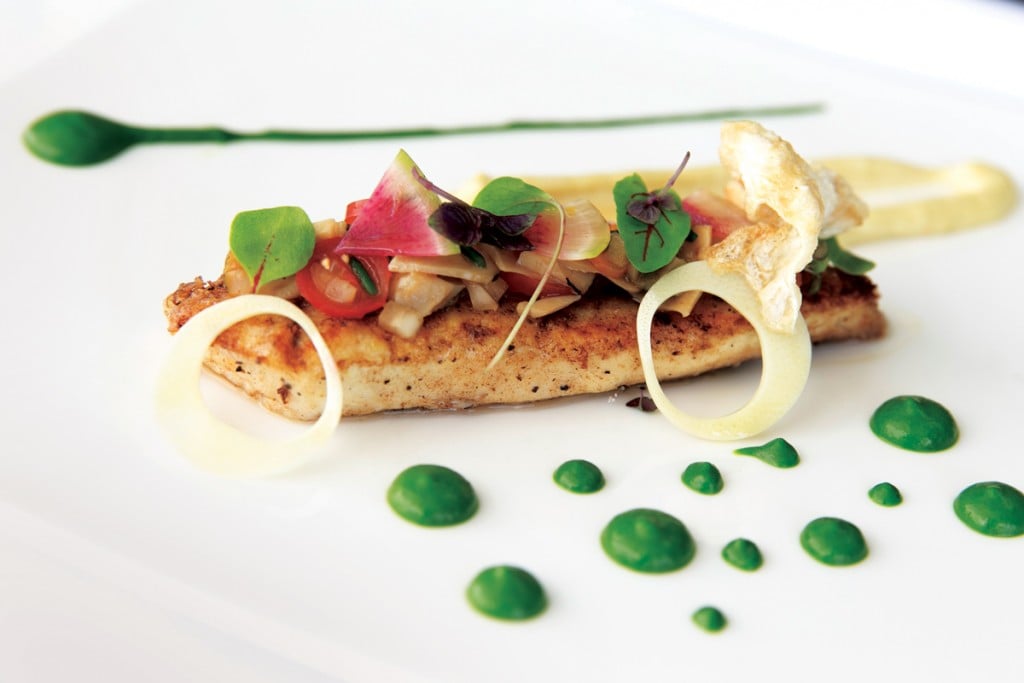 More than 150 acclaimed chefs, winemakers and mixologists from all over the world are participating in the Hawaii Food and Wine Festival's mouthwatering culinary celebration, with events on multiple Islands. One Oahu event in particular, Crops and Hops, wants to bring attention to Hawaii's emerging crops.
On Oct. 24, attendees can choose from 20 craft beers and indulge shamelessly in eight different dishes made with new or trending agricultural crops, such as ulu (breadfruit), white pineapple, wax jambu, olena (turmeric) or chickpea, that have been grown, picked and gathered from within the Islands.
Former "Top Chef" competitors Floyd Cardoz and Evangelos "Spike" Mendelsohn are among the eight participating chefs, along with local chefs Sheldon Simeon of Lineage, Jon Matsubara of Merriman's Honolulu and George Mavrothalassitis of Chef Mavro. On the menu, look forward to a succulent Keahole lobster with wax jambu and pickled plum from Matsubara, and a savory chickpea socca from Mavrothalassitis.
The event will also feature a cooking competition in which three chefs from the Hawaii Food and Wine Festival will be chosen to compete for the title of Emerging Crop King Chef, as judged by the festival's founding fathers—Roy Yamaguchi and Alan Wong.
Last year's cook-off ingredient was the Kohala Mountain Sunfish, a type of tilapia raised in the fresh mountain spring water of Kapaau on the Big Island. The winner, Colin Hazama of The Royal Hawaiian, stole the show by wowing judges with his seared butter-basted tilapia with Kona abalone and a sea asparagus-tomato relish. This year's ingredient? Moringa, a superfood also known as "drumstick tree" and "horseradish tree," native to parts of Africa and Asia. Aside from being used in traditional medicine, moringa can be stripped of its leaves and seed pods to be cooked, or the leaves can be grounded into an earthy green powder. How these three chefs will use moringa to produce an award-winning dish remains to be seen—and then tasted—at this culinary bash.
$95, Wednesday, Oct. 24 from 4 to 7 p.m., Ward Village, Honolulu, Oahu. For more information, visit hawaiifoodandwinefestival.com.