Found! Pineapple sunglasses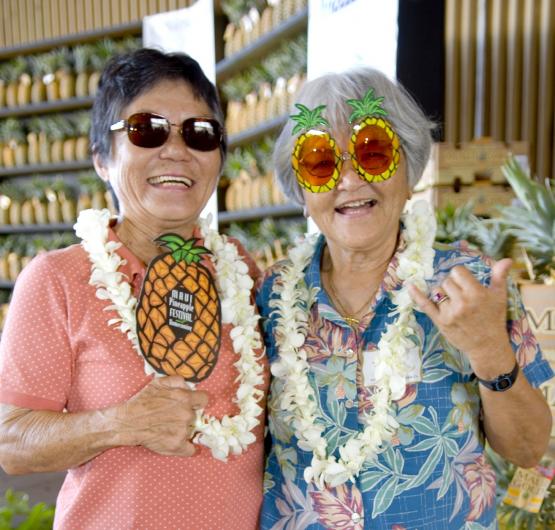 You ask. We answer.
HAWAII Magazine reader Lori Dziadon of Ohio, sent us an e-mail asking if we knew where to get some pineapple-frame glasses.
When it comes to pineapple, we couldn't think of anyone else except for Tracy Johnson, Maui Pineapple Co.'s public relations manager.
She recommended a pair of cute pineapple-frame glasses, but says, "Personally, I like these!"
Yaemi Yogi (pictured above) sported a pair of pineapple-frame glasses at a breakfast on Maui honoring the last generation of pineapple cannery workers. Next to her is fellow retiree, Ann Igarashi, who worked for Maui Pineapple Co. for 43 years. This picture and story appeared in our Jan./Feb. 2008 issue.
Do you have an idea for the sequel to the pineapple-frame glasses?