Four local beers you need to try at the Great Waikiki Beer Festival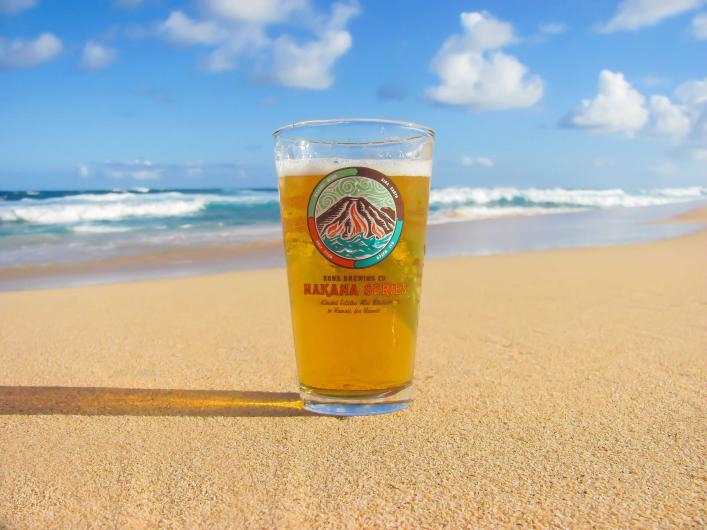 It's going to be a wonderfully intoxicating weekend on the South Shore with the inaugural Great Waikiki Beer Festival. This three-day event will be held at the Hilton Hawaiian Village and is something that their director of food and beverage, Scott Hamilton, has been really looking forward to for some time.
"I really wanted to bring a great outdoor beer festival to Hilton Hawaiian Village," says Hamilton," and I love beer!"
On Friday night from 6-9 p.m. there is the "Taste of the Aina" Brewers dinner that will be a farm-to table, five-course meal with locally-sourced ingredients and paired with select beers from local breweries. The Great Waikiki Beer Festival is on Saturday night from 6-9 p.m. at the Hilton Hawaiian Village Great Lawn with proceeds to benefit Wounded Warriors Hawaii. Anuhea, Backwards Shaka and Kailua Bay Buddies are providing the beer-drinking music at the festival. And, if you're in need for "hair of the dog" or if you haven't had enough brews then there is also the Rehab Beer Brunch from 9 a.m.-3 p.m at Tropics Bar & Grill.
With plans to celebrate 100 beers and as a lover of brews like Scott Hamilton, I wanted to suggest four beers by local brewers that you need to try at the Great Waikiki Beer Festival:
1) Pia Mahiai Sasion by Honolulu Beerworks
This is Honolulu Beerworks flagship saison and it was the first beer I tried from this Kakakako-based brewery. In English, Pia Mahiai, means "Farmer's Beer" and this beer is a tribute to Hawaii's farmers. It's brewed with locally grown oranges, tangerines, lemons, limes, lemongrass and Hawaii Island honey, giving this beer a fresh and pungent citrus taste profile. I can drink Pia Mahiai all night long, and I have, too.
2) Kai Golden Ale by Kona Brewing Company
As a surfer I love that Kona Brewing Company donated $10,000 to the Surfrider Foundation, a non-profit organization dedicated to keeping ocean clean and protecting surf spots, to launch Kai's Golden Ale. Furthermore, this small-batch beer is the third installment of their Makana series and is made from desalinated salt water that was pulled from 3,000 feet down off the coast of Kona. Kai's Golden Ale is only available for a limited time, which is why you have to sample this beer at the Great Waikiki Beer Festival.
3) Deepah Double IPA by Waikiki Brewing Company
If you're looking to get tipsy quick then the Deepah Double IPA will do the job. This is one of Waikiki Brewing Company's most popular beer says brewmaster, Joe Lorenzen. "DeePah Double IPA was our first special release beer brewed shortly after we opened in March," states Lorenzen. "It was hugely popular and one of our highest rated beers by our fans, so we decided to bring it back for another round."
4) Pillbox Portery by Lanikai Brewing Company
This sweet and dark beer is made from the two most rare species of vanilla in the world according to Brewmaster Steve Haumschild.
"We source the two most rare vanillas in the world directly from Big Island and Tahiti," explains Haumschild. "Hawaiian Vanilla is spicy and bold and can be overwhelming. Tahitian has less Vanillin and therefore its more floral, black cherry-like. It was not until we mixed Tahitian and Hawaiian Vanilla that we nailed it." With it's sweeter profile you have to finish off the Great Waikiki Beer Festival with the Pillbox Porter as dessert.