Four surfers from Hawaii to watch at this year's North Shore surf contests
These surfers will need to prove themselves at their own local breaks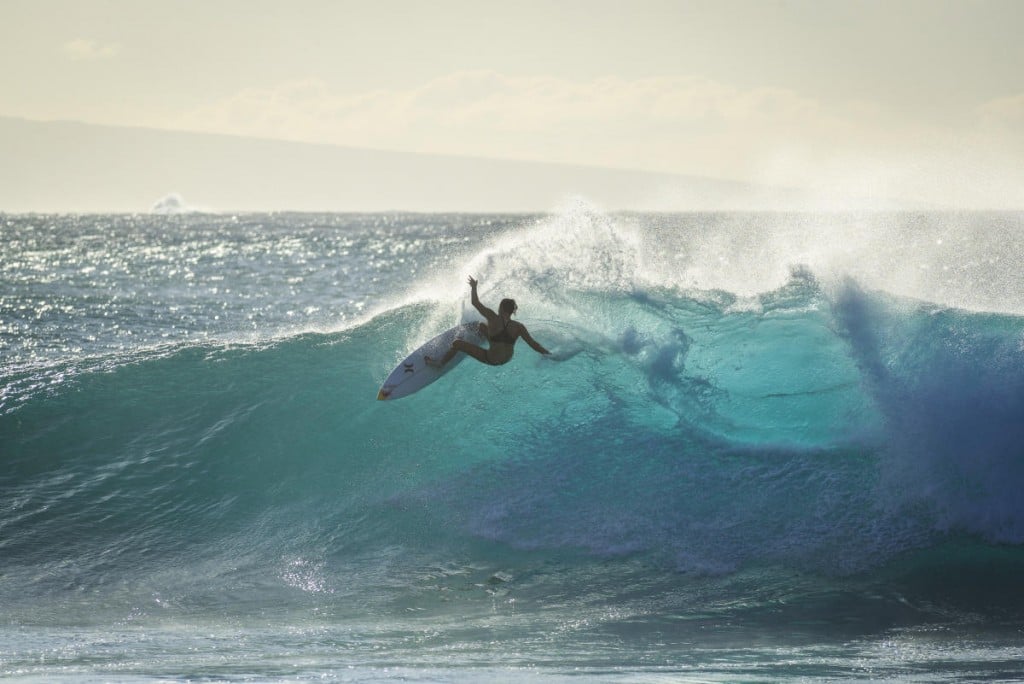 The world of professional surfing has once more convened in Hawaii, with world-class talent taking to the iconic surf breaks of Honolua Bay, Sunset Beach and the famous Banzai Pipeline. Although it's hard to keep your eyes off of the international phenoms, such as South African Jordy Smith and the airborne Brazilian Filipe Toledo ripping it out in the lineup, surfers born and raised in the Islands are the star of the show. Here are a few to look out for in the upcoming World Surf League (WSL) contests.
Keanu Asing
Hailing from the sandy shores of Oahu's Ewa Beach, Keanu Asing is most known for his underdog status. Asing has proven himself against some of the world's best, beating out John John Florence and Gabriel Medina to win the Quiksilver Pro France in 2016. His sharp style of surfing, shaped at breaks around Honolulu such as Kewalos and Ala Moana Bowls, have put him in contention of returning to the WSL World Tour, the main stage of professional surfing. However, he'll have to have a solid finish at the 2017 Vans World Cup at Sunset Beach to secure his position.
Ezekiel Lau
In a similar position as Keanu Asing, Kamehameha Schools alumni Ezekiel Lau needs a strong finish at the Vans World Cup at Sunset Beach to confirm his spot on the 2018 WSL World Tour. Standing at 6 feet 2 inches tall and weighing 200 pounds, the physically impressive Hawaiian has the sheer power to perform well at Sunset Beach, a wave that compliments strong surfers. Serving as proof of his compatibility with this spot, Lau dominated the HIC Pro at Sunset Beach in October. If the waves are smaller, expect Lau to use them as ramps and put his aerial abilities on full display.
Carissa Moore
If Carissa Moore, three-time WSL Women's World Tour Champion, wins the Maui Women's Pro at Honolua Bay she could win herself a fourth championship title. However, after a less than stellar year, she's counting on fellow contestants such as Sally Fitzgibbons and Tyler Wright to lose in early rounds, even if she comes in first at the event. To Moore's advantage, she has a strong track record at Honolua Bay, winning the event twice and making the final heat for the past three years.
John John Florence
The world's been watching John John Florence since he was a kid charging Pipeline. Born and raised on Oahu's North Shore, Florence finds himself one event away from winning yet another WSL Men's World Championship. The Billabong Pipe Pro takes place in Florence's backyard, the ever-barreling Banzai Pipeline, however he's got the hungry Gabriel Medina, powerful Jordy Smith and past event winner Julian Wilson nipping at his heels for the title.
To clinch the world title, Florence will need to make it to the final round of the Billabong Pipe Pro, a feat he's only achieved once before. However, Florence is known for his expertise at Pipeline, winning a separate contest, the Volcom Pipe Pro, a total of four times and is widely accepted as being one of the best barrel riders in the sport.