From the Editor: Summertime Blues
Life may be different right now, but one thing will always be the same: Hawai'i.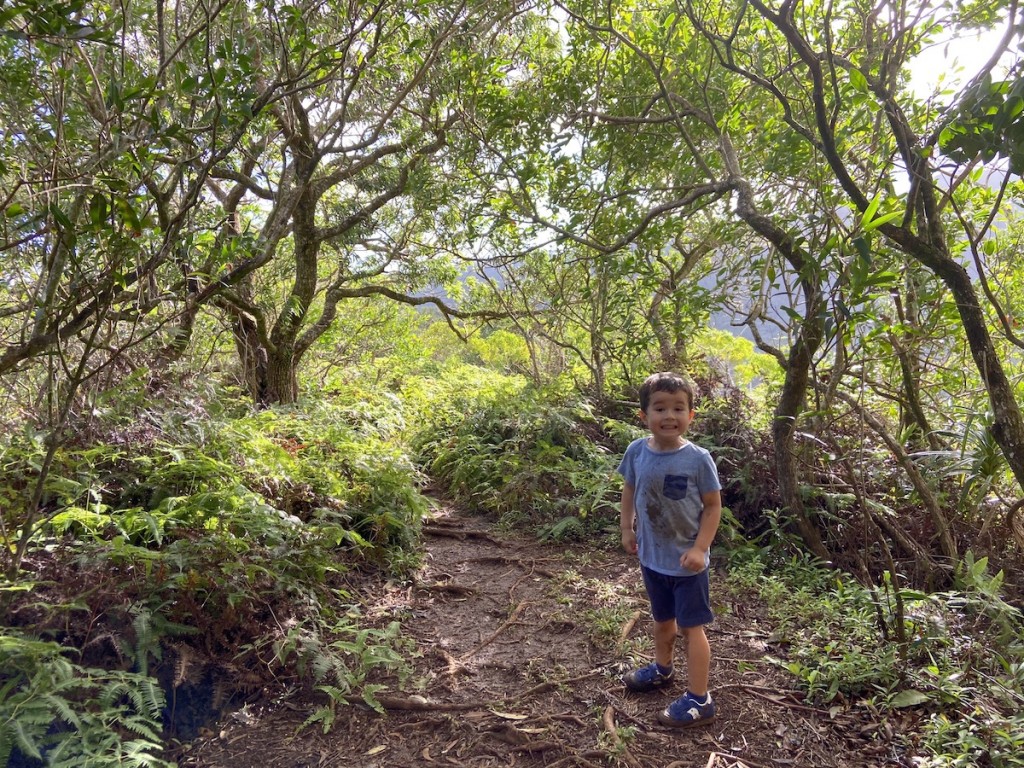 By the time you read this, things will have already changed.
(In fact, I've had to update this letter since it was originally published in our Summer 2020 issue.)
By late March, COVID-19 was widespread and this summer it only got worse . There are nearly 200,000 deaths around the world and more than 10,000 confirmed cases in Hawai'i. The fast-spreading virus is everywhere—and it's changing the way we live.
For the six months, I've worked from home, in a bedroom we converted into a small office with great natural light and views of our bamboo grove outside. My 3-year-old just returned to preschool after weeks of being home with me.
My current situation is the new norm for many of us. We're stuck at home—in some cases, mandated by our local government, in others self-imposed—trying to juggle our jobs, home schooling our kids and staying sane in a world that keeps getting smaller and smaller.
As an avid traveler, this new world is depressing. Not only can I not leave the state, I can't even leave my house right now, and that's incredibly frustrating—but necessary. And I get it.
It didn't help that most of this happened during summer, my favorite season, when mango trees are decked with fruit and days are long and lazy. I wanted to be outside, surfing summer swells or meandering along hiking trails. For a few weeks, we were able to escape the confines of our homes and apartments—and that was a relief. But now, under the latest stay-at-home, work-at-home orders, we can only lounge at the beach or hike trails on Oʻahu alone—impossible for parents who need to watch their kids.
But this is the way it is. Hawaiʻi's COVID-19 cases were surging and deaths are on the rise. So this is the way it has to be for now.
I'm sure you're all going through something similar: shutdowns, work-at-home orders, wildfires keeping you indoors. This is tough.
And forget traveling. I don't know anyone who's been traveling for fun—or even for work—these days. There is only the dream of traveling now.
But just know: The world will always be there. Hawai'i will, too. And soon we'll all be back to doing what we love: exploring this amazing planet.
In the meantime, we can daydream about Hawai'i, especially in its summer glow: golden beaches, balmy trade winds, a glittering ocean kissed by the sun. It's what we all love about this place.
I know it's hard right now. But rest assured: Hawai'i—its natural beauty, rugged coastlines, perfect beaches—will be here, awaiting your arrival.
My Favorite Summer Things
Slush Floats
View this post on Instagram
My favorite indulgence after a surf session in Waikīkī? A refreshing slush float from Rainbow Drive-In. It's a tasty combination of strawberry slush and vanilla ice cream—made even better with a side of chili tater tots.
Fanny Packs
View this post on Instagram
I'm always on the go—walking the dogs, running after my son—and I need both hands free. So I'm rarely without my fanny pack. I love the whimsical waist pack by local designer Jana Lam. It's made from a light denim and coated to be water-resistant. Plus, it's super cute!
Shades
View this post on Instagram
I don't leave the house without my Maui Jim sunglasses. I'm a big fan of the brand's lightweight frames and polarized lenses. Plus, you can send your sunglasses back to Maui Jim for repairs for a reasonable cost. (I've done this a lot.)