Game On! Southwest Airlines' California to Hawaii Route Launches Today
After much anticipation, Southwest Airlines' Oakland, California to Honolulu, Oahu route starts today.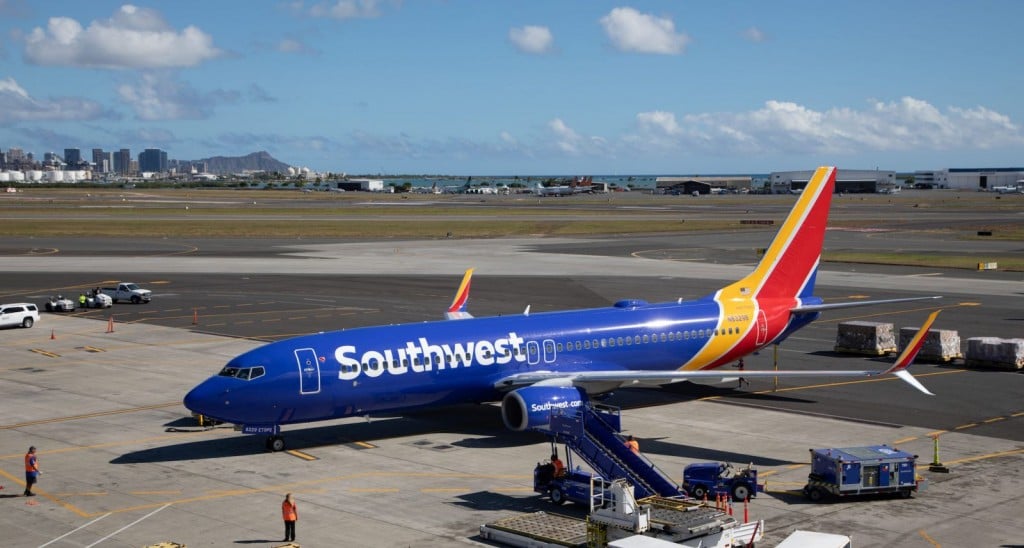 It's official. Southwest Airlines has finally launched its Oakland, California to Honolulu, Oahu route today. Those lucky enough to get tickets, which sold out in hours, will be making the trip at a low, low price of $49 for a one-way ticket. The Oakland to Honolulu flight is the first of many routes announced by Southwest Airlines, who in the near future will be flying from Oakland to Kahului, Maui, on April 7, and San Jose, California to Honolulu on May 5.
Compared to its competitors, Southwest Airlines offers flights at a very affordable rate. And with the carrier's option of booking a flight interisland, with service starting with a route between Honolulu and Kahului, four times daily, beginning April 28, Hawaiian Airlines and Mokulele Airlines have a lot to contend with. However, Hawaiian Airlines, known for its customer service and integration of Hawaiian culture in its flights, is still a solid option for those travelers with a little extra cash to spare. Mokulele Airlines has its unique perks as well, as its flights provide an exceptional view of the Islands you're taking off from and landing on.
SEE MORE: How Southwest Airlines Compares to Hawaiian Airlines and Mokulele Airlines
It'll be interesting to see where the major airlines go from here. Southwest Airlines is expected to announce more routes to Hawaii, Hawaiian Airlines has already begun dropping its interisland flight costs and Alaska Airlines came out recently with a killer three-day flash sale after the Southwest Airlines news dropped. Either way, it's a great time to be a traveler, as more airlines mean more options for those looking to go to and from Hawaii.