Golf Channel reality series "Big Break" tees off on Maui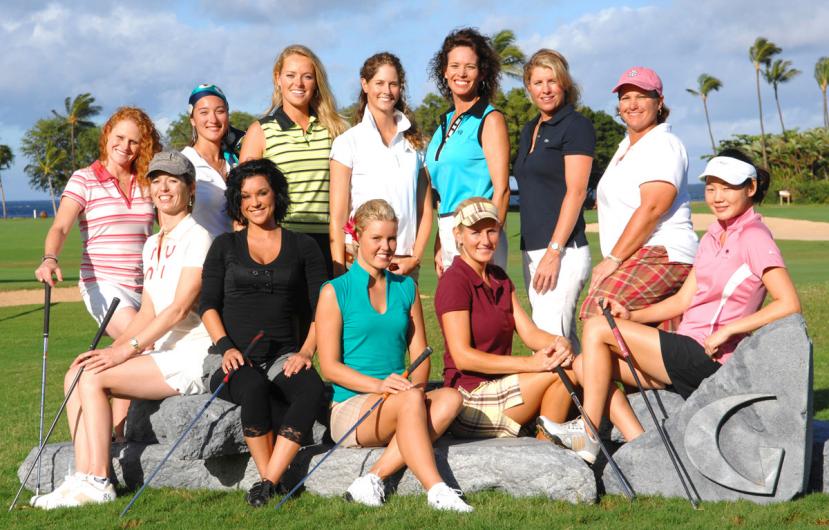 Apparently, hell hath no fury like golfers unleashed on Maui with $10,000 in cash, a BMW Z4 and an LPGA tournament slot at stake.
At least that's what we thought while watching a preview of Golf Channel's reality series "Big Break," which premieres its 10th season Tuesday at 10 p.m., eastern time (6 p.m. Hawaii time).
We also thought, "Wait, the Golf Channel has a reality show?" But that's another story.
For those not in the know (that included us a few hours ago), each season of "Big Break" pits 12 golfers against each other for an exemption slot in a championship golf tournament. Producers fly the dozen (this season, they're all-female) to a cool golf destination (Kaanapali, this time) with the lure of sweet prizes (grand prize this time around is a slot at the 2008 Navistar LPGA Classic).
Each episode tests their skills on the greens. A player is eliminated each week.
Think "Survivor," with nine irons and a cushy golf resort instead of an immunity idol and some godforsaken desert island. Like "Survivor," the drama comes from the diverse personalities and egos of those involved.
Based on the clashes of ids and egos that we saw in the "Big Break" preview, the only thing sure to come out smelling sweet by season's end is Maui's sunny and scenic Kaanapali Resort.
"Big Break" has filmed in Hawaii once before—in late 2005 at Oahu's Turtle Bay Resort.
More on the Kaanapali season here.