Got sharp eyes? Be a part of Maui's 2019 Great Whale Count
The project, powered by citizen volunteers, helps track changes in Hawaii whale sightings on a year-to-year basis.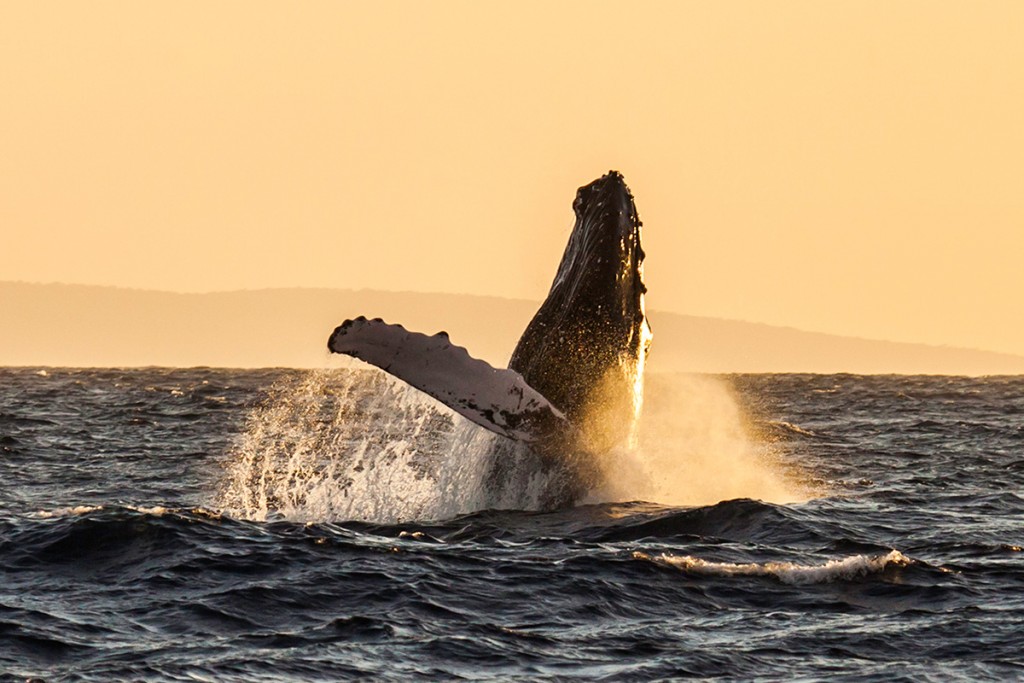 Tourists come to Hawaii during the winter to escape the cold. But they aren't the only ones who are drawn to the Islands' waters: Approximately 10,000 North Pacific humpback whales migrate to Hawaii every year, from November to May.
Hawaii is a suitable place for whales to mate, calve and nurse their young due to its warm, clear waters; relatively shallow ocean depths, especially off South Maui; and lack of natural predators, according to the National Oceanic and Atmospheric Administration.
For the past 30 years, volunteers have gathered along the Maui shoreline during the whales' peak season from January to March to count the number of humpbacks around Hawaii as part of the annual Great Whale Count.
The Great Whale Count, presented by the Pacific Whale Foundation, helps track changes in whale sightings on a year-to-year basis, which provides long-term data on Hawaii's whale population. It is one of the longest-running citizen-scientist projects in the world.
Participating in the count is simple: Volunteers sign up to go to one of 12 survey sites, receive training by a site leader in the morning and then spend half a day counting and observing whales. After the site leaders record the volunteers' data, the research team presents the combined findings.
In 2018, the research team logged 529 whales, 335 pods (two or more whales) and 62 calves. All of the numbers are down slightly from previous years. Although researchers are still trying to pinpoint the exact reason for the lower numbers, possible explanations include rising ocean temperatures and fluctuating environmental cycles, according to Ed Lyman from the Hawaiian Islands Humpback Whale National Marine Sanctuary.
The 2019 count will take place on Saturday, Jan. 26; Saturday, Feb. 23; and Saturday, March 30. The Feb. 23 count coincides with the 39th annual Maui Whale Festival, which features a Run & Walk for Whales, a film festival, concert cruises, live entertainment, food and games.
Interested in participating in the Great Whale Count? Online registration for volunteers opens on Dec. 15, 2018. Click here first to create an account on MyVolunteerPage and then follow the instructions to register.