Gov. David Ige Announces New Pre-Travel COVID-19 Testing Program as Quarantine Alternative
Trans-pacific visitors to Hawaiʻi will be able to skip the mandatory 14-day quarantine as long as they test negative for COVID-19 starting Aug. 1.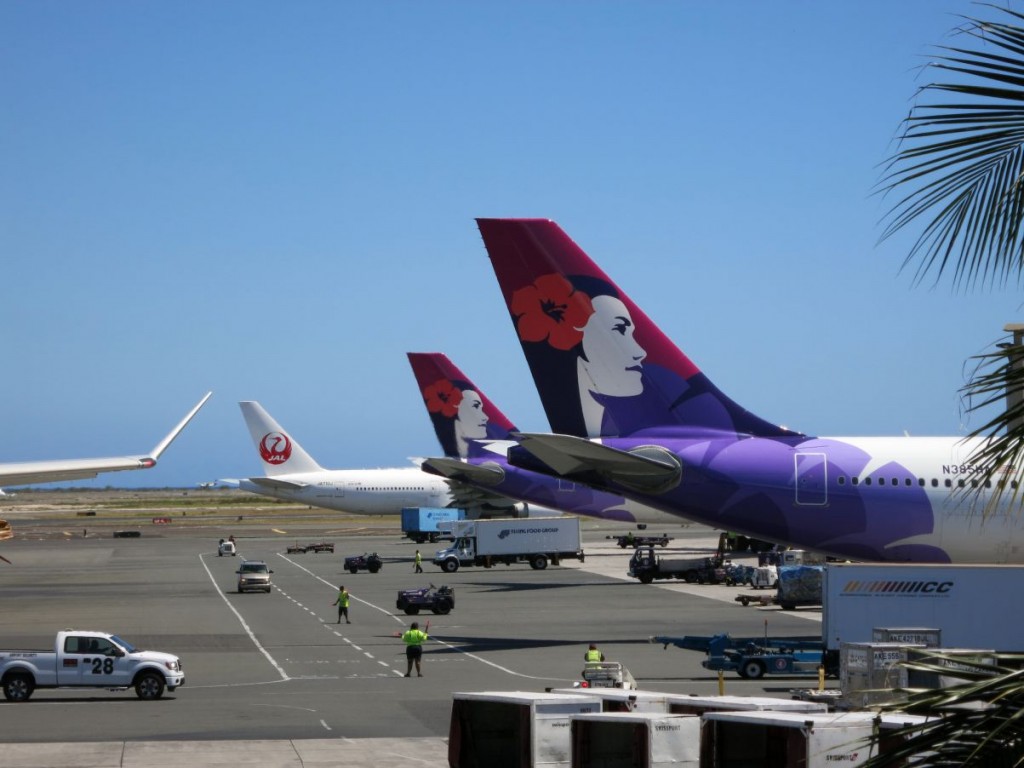 Gov. David Ige announced at the Daniel K. Inouye International Airport today that he will be greenlighting a passenger testing program that would allow those who have tested negative for COVID-19 to skip the state's current mandatory 14-day quarantine for all trans-pacific passengers.
It's also important to note that those looking to use this bypass will have to have been tested negative 72 hours before arriving in Hawaiʻi. The program and its specificities, however, are still being developed.
The announcement comes in lieu of the U.S. Justice Department criticizing and challenging Gov. Ige's mandatory quarantine orders, calling them unconstitutional and accusing quarantine of discriminating against non-residents. The state's local economy, which relies heavily on the tourism industry, has also seen a massive loss in revenue and spike in unemployment numbers.
"For the state of Hawaiʻi, we have approximately 240,000 unemployed people. We're not going to see a return to a level of employment that we had before unless we open up to visitors," says Honolulu Mayor Kirk Caldwell at today's press conference.
The program will go into effect on Aug. 1, and the current out-of-state quarantine will remain in effect through July 31. As additional safeguards, it was stated that all trans-pacific passengers will be given temperature checks and that those who do exhibit signs of illness upon arrival will be given a COVID-19 test onsite.
"This is the next phase in our efforts to slowly and carefully return life here to the Islands, back to more normal activity," says Ige. "We recognize there are many concerns in our community, and we believe that this process of pre-testing does allow us to bring travelers back to the Islands while maintaining the health and safety of our community."