Happy Talk Lounge reopens in Hanalei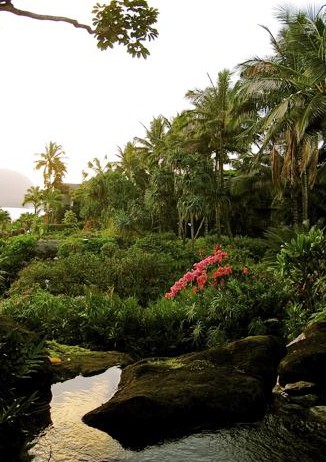 HAWAII Magazine reader Nolan Pahud wrote to ask us about the renovation status of two of his favorite eateries in Hanalei Bay, Kauai.
What is the status of the change of ownership or renovation of the Bali Hai Restaurant and Happy Talk Lounge in Princeville? We visited the Hanalei Bay Resort—where the restaurant and lounge are located—last September and heard that it was going to close for remodeling, too. What da scoops, brah? We plan to return to Kauai again this September.
You ask. We answer.
You should also know that you aren't the only one asking. Both the Bali Hai Restaurant and Happy Talk Lounge, in Princeville, Kauai, have been closed for renovations since last year, leaving residents and visitors clamoring for the speedy reopening of their favorite hangouts.
Florida-based timeshare company Celebrity Resorts purchased the management contract for Hanalei Bay Resort in August of last year. The Bali Hai Restaurant and Happy Talk Lounge were included in that purchase.
Celebrity has since faced numerous obstacles with both the hotel property and the eateries in terms of licensing. There's also rancor between Celebrity and the resort's condo owners, who voted to force out the management company earlier this year.
There's some good news, Nolan.
The Happy Talk Lounge quietly reopened for business this past weekend, with their popular menu of tropical cocktails and pupu (snacks) intact. The lounge again features nightly live entertainment and weekly happy hour specials, and still claims remarkable views of the north shore Kauai sunset.
The Bali Hai Restaurant, unfortunately, still does not have an opening date. The resort's former management company Quintus Resorts closed the restaurant before transferring the contract to Celebrity, which has since been working toward reopening Bali Hai Restaurant. Celebrity is citing liquor license issues for the delay.