Hawaii Airbnbs celebrities have stayed in
The next time you're in the Islands, vacay the way the stars do.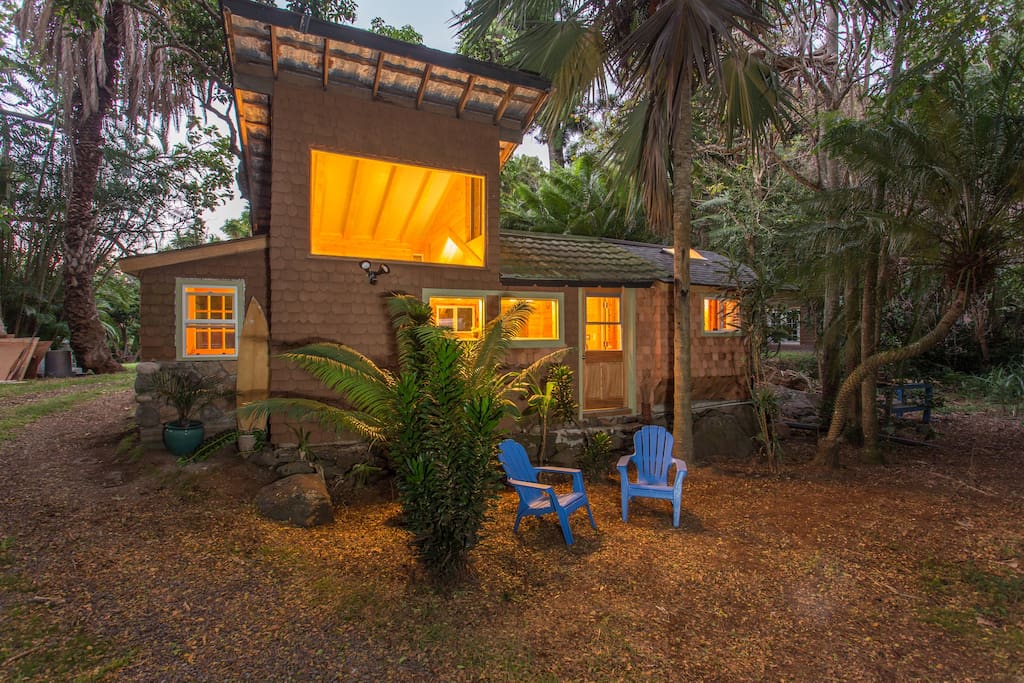 Hawaii has long been a vacation destination for the well-heeled and well-known. In the most isolated archipelago in the world, celebrities can get away from the lights, cameras and action. Hawaii also has some of the most amazing vacation rentals in the world. Here are three houses the stars have stayed at in Hawaii.
Jimi Hendrix's gingerbread house
Hidden in Upcountry Maui, this studio cottage, dubbed the "Gingerbread House," is where the famous musician stayed while filming the 1970 counterculture film "Rainbow Bridge." The 1930s structure has been remodeled since then (it now has a combo living room-bedroom), but maintains the same magical aura and allure of the time period—a cute retreat surrounded by mango, guava, avocado and lilikoi (passionfruit) trees in Makawao.
Maui, https://www.airbnb.com/rooms/1796816.
Paul Mitchell's luxurious Lanikai abode
Privacy is guaranteed at this beachy enclave that takes its design cues from a Polynesian village, meaning furnishings that incorporate native hardwoods (there are 80 koa doors throughout the complex) and common areas that seamlessly transition from indoor to outdoor spaces. Paul Mitchell, the late celebrity hair mogul, spared no expense when he built the estate in the late '80s.
Oahu, https://www.airbnb.com/rooms/8311979.
The Obamas' Kailua vacation getaway
Let's just say this locale is quite presidential. During Barack Obama's two terms, the local boy spent his Christmas and New Year's holidays with his family at this Windward Oahu rental. The Plantation Estate at Paradise Point, overlooking Kailua Beach, is a five-bedroom, 5 1/2-bath property that centers around a lagoon pavilion in the home's courtyard. No need to filibuster the layout of this mega-villa—we can all agree it's stunning.
Oahu (this listing is no longer available on Airbnb)