Hawaii-based Pride of America cruise ship slated for $30 million in upgrades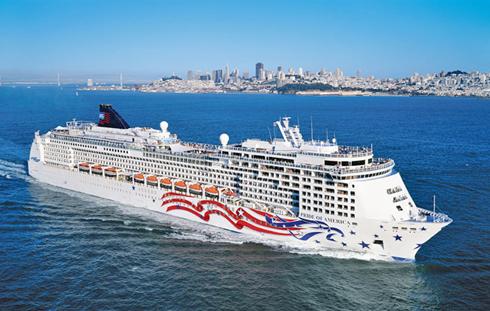 Pride of America, the 15-deck Oahu-based cruise ship operated by Norwegian Cruise Line, is slated to exit waters edging the Islands during March 2013 for more than $30 million in upgrades.
During its 14-day dry-dock in Honolulu, the 2,124-passenger ship will undergo a makeover that includes additions ranging from luxury suites to two specialty restaurants.
Pride of America will return to her usual seven-day Hawaii itinerary departing from Honolulu every Saturday when she returns to service in early April 2013. Ports of call include an overnight in Kahului, Maui; Hilo and Kona (on the Big Island); an overnight in Nawiliwili, Kauai; and an afternoon cruise past Kauai's Napali Coast.
When it made its debut in 2005, the 80,439-ton Pride of America was the first new U.S.-flag passenger ship in almost 50 years. In a news release issued this week by Norwegian Cruise Line, its chief executive officer, Kevin Sheehan, said: "As the only large U.S.-flagged cruise ship, Pride of America offers a unique and extraordinary vacation to four of Hawaii's most popular islands."

Sheehan added, "We want to ensure that we are continuing to enhance the guest experience on this one-of-a-kind vessel. Therefore, we are making a major investment — over $30 million — in enhancing this ship with beautiful new suites, studios for solo travelers, new restaurants and more."
Among renovation highlights, which will get under way on March 23: the addition of 24 "ultra-luxurious suites," four studio staterooms and four inside staterooms; Moderno Churrascaria, the line's signature Brazilian-style steakhouse; and ship-wide wireless internet connectivity. Two of the 24 new suites will be Deluxe Owners Suites — both 566 square feet, with accommodations for four guests.
All of the new suites and staterooms will go on sale on Oct. 1, 2012 for sailings beginning Sept. 7, 2013. For more information about Pride of America, click here.