Hawaii falsetto fest in California a sort-of Aunty Genoa Keawe tribute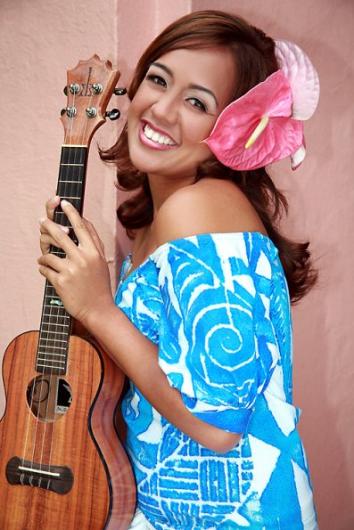 In California this month?
Grammy-nominated Hawaii vocalist Raiatea Helm is headlining the Aloha Falsetto Festival at the Redondo Beach Performing Arts Center on July 13.
Recent Na Hoku Hanohano award-winning vocalist-musician Hoku Zuttermeister, Gary Haleamau, SoCal-based falsetto singer Geri Brigoli, other musicians and hula halau are also set to perform.
The festival will bring back memories of Aunty Genoa Keawe, who recently passed away at age 89. Many of the musicians set to perform have a special connection to Keawe.
Helm (left) will sing Aunty Genoa's signature song, Alika—famous for showcasing Keawe's stunning ability to hold a high note for as long as two minutes. If anyone can match that kind of stamina and brilliance, it's Helm, 23, who learned much of her art from Keawe.
Hoku Zuttermeister (right) was also mentored by Aunty Genoa, a family friend. "Aunty had one of the greatest voices of our time, but when you felt her love and her spirit, her music took on a whole new meaning," says Zuttermeister.
Oahu-born Geri Brigoli treasures memories of performing with Keawe. A close friend of Brigoli's parents, Aunty Genoa would invite Geri to sing at her weekly Waikiki show when the family returned to Oahu.
"She even showed me how she holds a note so long," recalled Brigoli, now 61. "She could take a short little breath while "holding" the note, and no one would notice."
Click here for more information on the Aloha Falsetto Festival, or to purchase tickets. If you're in Redondo Beach on July 11, make a reservation for a pre-concert dinner reception with the performers. They'll be signing CDs and talking story over some great Hawaiian food.